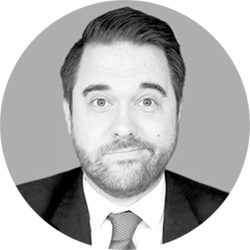 Ed Halsey – COO at tech-based insurance company hubb
Ed Halsey is COO and Co-Founder of hubb, a challenger broker who are offering commercial clients a unique usage-based broking model. He is a former insurance underwriter, technology salesperson and InsurTech Thought Leader.
He also hosts several digital TV shows, under his Evermore Digital guise, focussed on innovation within the sector.