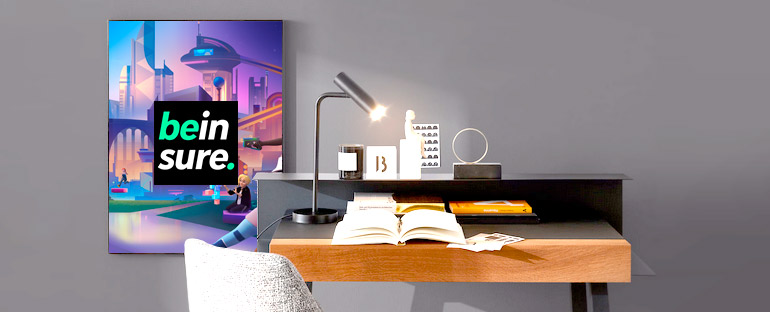 Beinsure.com — Digital Media about insurance, reinsurance, investments & crypto. The World latest news, ratings, review and technologies of Insurance & InsurTech market.
At Beinsure, we take away the uncertainty of insurance and investment by connecting you with insightful, useful information, in order to help you understand you insurance needs. With this unbiased information, you can get insurance and investment products.
Beinsure Mission
We are building the most influential, trusted information platform for a global finance, re/insurance and insurtech community engaged in the transformation of the financial and insurance industry. Beinsure is an integrated platform for outlooks, news, review, data & indices for the next generation of investing and insurance cover.
Beinsure Audience: 70,000+ visits
BEINSURE aimed at an international audience interested in the topics of insurance, investments and new technologies. The new Magazine — part of the media holding Finance Media, which owns Forinsurer.com — the #1 online magazine in Ukraine about insurance & reinsurance technologies and InsurTech with audience more than 1.8+ million readers per year.
✪ Details of advertising opportunities on Beinsure Media

✪ Download Beinsure Media Kit 2023
You can always visit BEINSURE online at any time to catch up on the latest stories and our views on global finance market trends. We are publishing new articles right through the day, so bookmark us and come back regularly. You can send us your news and reviews: [email protected]
Publisher: Finance Media LLC
Registred code (EDPNOU) of legal entity No. 35727935. Registration date 06.03.2008
IBAN: UA523223130000026004000024465 UKREXIMBANK EUR/978
If you want to get in touch, please follow us:
✪ Beinsure Сrunchbase
✪ Beinsure Facebook
✪ Beinsure Twitter
✪ Beinsure LinkedIn
✪ Beinsure YouTube
✪ Beinsure Instagram


22+ years of professional experience in Insurance & Media
LinkedIn | Twitter | Crunchbase
Our digital media is useful for anyone who is interested in finance or insurance, and is in doubt about choosing an insurance company, crypto or bank. We publish research on global insurance and industry trends.
My reasons for becoming insurance professionals are deeply personal. I repeatedly saw friends struggling to find the information and coverage they needed. I am confident that with our understanding of the insurance space, we can help people better prepare for the future in insurance, insurtech & crypto.
After years in the business, we have developed a good reputation in media, insurance area and consulting.
Our Insurance Community