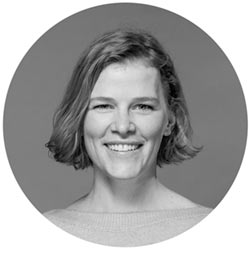 Jenn Knight – Co-Founder & CTO AgentSync
As co-founder and CTO of AgentSync, Jenn Knight is building the tools and infrastructure powering the insurance industry. Jenn began her career at Linkedin as the company's first Salesforce engineer and eventually built out the Salesforce engineering and solutions architecture team.
Focused on transforming business applications landscapes from disjointed single-point solutions to highly integrated, optimized, and best-in-class platforms.
In her next role, she joined Dropbox to build out sales systems, financial systems, and migrating the company's ERP prior to it's IPO. Most recently, Jenn built the internal systems function at fintech leader Stripe. Jenn is now tackling the insurance industry's biggest compliance and licensing challenges at AgentSync, a company she co-founded with her husband, Niji Sabharwal.
Jenn is fiercely dedicated to building a diverse team, especially engineering and product, because she fundamentally believes that will make for a better product and company.