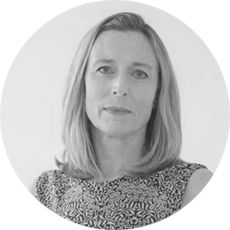 Penney Frohling – EY-Parthenon Partner, Financial Services Strategy
Penney Frohling is the UK Insurance EY-Parthenon Leader at Ernst & Young LLP. She is seasoned in helping clients define strategies that help deliver sustainable growth and value. In her 30 years in financial services, she has worked across most major continents on a broad variety of engagements that include geographic expansion, acquisitions and partnerships, the standing up of new businesses, and the design of new business models.
"I help clients tackle the most current, complex and transformative issues that they face in manging their businesses through times of disruption and opportunity. I am currently actively engaged in the topic of purpose, long-term value creation and ESG, working with a diverse set of corporates and PE firms to develop a pragmatic approach that enables them to chart a course to capture the immense opportunity…and manage the immense complexity–of embedding UN SDG's into strategy, capital allocation decisions, culture, and communications."
Penney thrives on tackling complex problems with clients and getting boards, senior stakeholders, and teams aligned around a common vision and game plan.
Prior to joining EY, Penney was a partner in a strategy focused management consulting firm; she started her career at a large bank in the US, focusing on wealth, asset management and retirement savings.