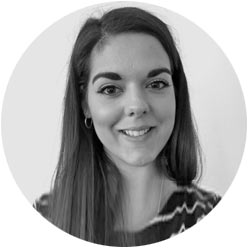 Tara Annison – Head of Technical Crypto Advisory Elliptic
Tara is the head of Technical Crypto Advisory at Elliptic and is a global cryptoasset subject matter expert specializing in Bitcoin, blockchain technology and compliance issues. She regularly publishes thought leadership pieces, and opines on the intersection of technical crypto matters, innovation and traditional finance. Tara has spent years honing products at Elliptic, crypto startups and HSBC, and is a prolific writer, speaker and entrepreneur.
Tara Annison focuses on internal and external education for blockchain and cryptocurrency topics. Since joining the crypto space in 2015, Tara has been a vocal member of the crypto community; writing, speaking and presenting on crypto topics.
Author of The Bitcoin ABC Book | Creator of CardsAgainstCryptocurrency.com | Product Owner of triple award-winning website | Young Leader of the Year – Women in IT Awards 2019 | Rising Star in Digital 2019 – WeAreTheCity Awards | TechWomen100 Winner | Certified ScrumMaster