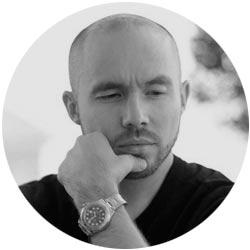 Anton Elston – IT-entrepreneur, blockchain, NFT and DeFi expert, CEO of the DEXART Metaverse, co-founder and CTO of the OTON ecosystem.
He has more than 17 years of experience in IT and development. Anton used to lead the IT expertise in the HashRating — blockchain project rating system.
Over the last 5 years, he has been using blockchain technologies to fix the pain points of network marketing, for example calculating and transferring partner rewards, selling goods at OTON MARKET marketplace, developing communication funnels with opinion leaders, bloggers and influencers. OTON blockchain unites users from more than 12 countries around the world.
At the end of the last year, Anton co-founded the DEXART Metaverse project. The team of the project is developing its own solution that will help businesses represent themselves in the Metaverse, together with new tools for interaction with communities and educational projects.