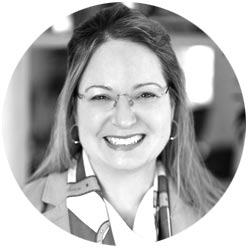 Beth Jolles – Trusted Advisor, Strategist, & Master Networker / Innovator at Willis Towers Watson
Extensive experience in sales, account management, strategy and operations with a focus on organizational effectiveness, relationships and in managing large-scale projects across industries. Continued success in expanding multi-year, profitable relationships to provide solutions to address challenging technology, process and organizational problems.
She has considerable experience in process improvement, managing complex global partnerships, supplier performance & relationship management, outsourcing evaluation and implementation and cost improvement for the North American, Asian, European and South Pacific markets. Highly instrumental in engaging experts and incorporating data to inform clients on trends and solutions to address their strategic plans by incorporating best practices in implementing mobility, cloud, security, big data, and social media initiatives.

Key Strengths:
• 19 years' experience in international Sales, Project, and Team Management
• Track record for developing streamlined and optimized solutions for public sector and Fortune
100 clients in technology, energy, healthcare, manufacturing, retail and financial services
• Demonstrated ability to effectively negotiate complex, multi-million dollar agreements.
• Proven ability to grow accounts and ensure highest customer satisfaction by working
collaboratively with clients and colleagues

Specialties:
Sales, Negotiation and management of large-scale, multi-year service and market intelligence advisory relationships and locating valuable and actionable data to address specific initiative and policy development. Facilitates client-facing medical devices and supplies and Pharma Bio Tech Roundtables.