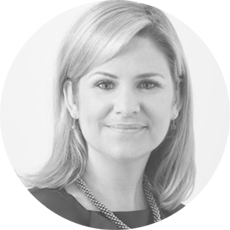 Bobbie Ramsden-Knowles – PwC UK Partner & Co-Lead PwC Global Centre for Crisis and Resilience
Bobbie is a crisis and reputation management specialist, providing advice on high impact strategic risks and managing uncertainties, crises and issues, whether as a result of geopolitical, economic, financial, cyber-related events or through corporate issues.
She has spent her career supporting clients to prepare for and respond to issues, incidents and crises across highly regulated sectors, including energy, financial services and pharmaceutical.
PwC's Crisis Management Practice is unique in that it sits at the centre of the firm's cyber security and incident response hub. While the team have a wealth of experience helping clients prepare for, respond to and recover from all types of crises, we bring industry-leading cyber crisis management and crisis communications experience.

The team supports clients across all industries on the following: crisis readiness assessments; business continuity planning; design of crisis response frameworks; developing plans, procedures and playbooks; designing and delivering coaching, training and complex crisis simulation exercises; providing live crisis support; and conducting post incident reviews.
Bobbie regularly delivers coaching, training and complex exercises for a range of teams including the C-suite and operational teams. She has also advised organisations through live crises including cyber-attacks, product recalls, manufacturing, supply chain disruption, industrial action and health and safety incidents.
Prior to joining PwC she worked in consultancy leading on large-scale crisis management programmes and has held in-house roles leading on crisis communications and issues management.