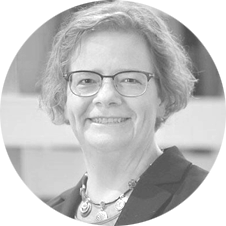 Claudia Hasse – Chief Executive at Munich Re for Germany, Cyber Europe & Latin America
Claudia Hasse was appointed President of the Board of NewRe in April 2022. Prior to the appointment, she held the function of Vice President on the NewRe Board for three years.
As Chief Executive Manager at Munich Re she is responsible for Non-Life business in Germany, Cyber business in Europe & Latin America and the German Pharmapool. She is also the Chairwoman of the Supervisory Board of Great Lakes Insurance SE and Munich Re of Malta, both subsidiaries of Munich Re Group.
A lawyer by training, she joined Munich Re and started her career in the reinsurance industry in 2003 as Claims Manager and later Chief Claims and Operations Officer.
She has since held many senior management positions, including Chief Underwriting Officer Property overseeing worldwide property business in the large corporate area. She has also held the global function of Chief Underwriting Officer Special Enterprise Risks, where she was in charge of developing tailor-made solutions for corporations and start-ups, covering such diverse areas as cyber, artificial intelligence, the Internet of Things and green technologies.
Claudia Hasse holds a law degree from the University of Passau and a Master of Laws from the University of Connecticut School of Law.