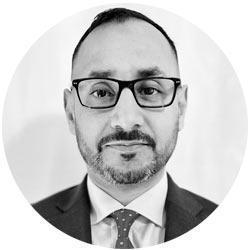 David Singh – Director and Head of Climate Analytics and Exposure Management, Insurance Consulting and Technology WTW
Experienced Head of Exposure and Catastrophe Portfolio with a demonstrated history of working in the insurance industry across multiple disciplines. Experience in regulatory affairs in particular PRA, Lloyd's, BMA, FINMA and Solvency II. Subject Matter Expert in Capital Risk Management and Underwriting Risk Calibration, Model Validation and Expert Judgement. In-depth knowledge of Reinsurance and Risk Transfer Products, Cyber Modelling, Risk Management Frameworks, and Stress and Scenario Testing inc. those of regulators (Lloyd's, Pandemics, Cyber, PRA GIST, CBES). Strong Climate Risk knowledge with experience of implementing Model Completeness solutions and ESG frameworks.
Chair of the LMA Exposure Management Working Group (EMWG).
Co-Chair of the LMA Climate Risks Working Group (CRWG).
Member of the LMA Cyber Risk and Strategy Group.
ISCM Board Member & ISCM Education workstream Member.
Contributing author to a number of industry recognised papers, reports and guidance such as ABI Non Modelled Risks, Counterfactual Risk Analysis, and Cyber papers.
Frequent speaker at industry events on cyber and climate risk management, and participant to a number of industry working groups and panels.