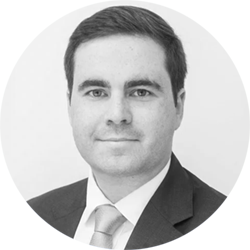 Eric Huttman – CEO of MillTechFX
As CEO of MillTechFX, Eric Huttman has overall responsibility for the management of the firm and for implementing the strategic direction of the business.
Prior to establishing MillTechFX, Eric managed currency portfolios for over five years, most recently as a Portfolio Manager at Millennium Global overseeing discretionary active mandates including execution.
Prior to joining Millennium Global in 2016, he was an FX Options trader at HSBC in Hong Kong.