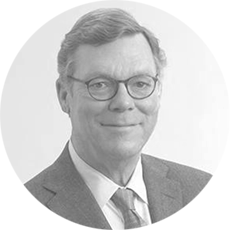 J. Patrick Gallagher Jr. – Chairman, President and CEO Gallagher
J. Patrick Gallagher, Jr. began his career with Gallagher as an intern in 1972, started working for the company full time in 1974 as a production account executive and was promoted to Vice-President Operations in 1985. He was elected to the Arthur J. Gallagher & Co. Board of Directors in 1986. In 1990, he was named President and Chief Operating Officer and, in 1995, was appointed Chief Executive Officer by the Board of Directors. In 2006 he was appointed Chairman of the Board.
Mr. Gallagher joined the Board of Trustees of the American Institute for Chartered Property Casualty Underwriters in 2003, and serves on the Board of Founding Directors of the International Insurance Foundation and the Board of Directors of InnerWorkings, Inc. In addition, he serves on the Advisory Council of Boys Hope/Girls Hope and the Board of Advisors for Catholic Charities, and is a member of the Economic Club of Chicago, the Executives Club of Chicago and the Commercial Club of Chicago.
In 2007, Mr. Gallagher was granted Freedom of the City of London by the city's Lord Mayor in recognition of his outstanding contribution to the Lloyd's insurance market and for his support of the Gallagher Lifelong Learning scholarships. In 2009, he was honored by the Spencer Educational Foundation (which is affiliated with the Risk and Insurance Management Society) for his ongoing support of the Foundation. And in 2013, he was named Insurance Broking CEO of the Year by Reactions Magazine.
He holds a Bachelor of Arts in Government from Cornell University.