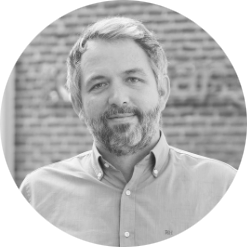 Julio Pernía Aznar – Co-founder & CEO of Bdeo
Julio Pernía's first venture into the world of innovation began when he joined CERN as a programmer in 2002. Following his return to Spain he worked as a consultant for Lucent Technologies and Telefónica, and collaborated with AENA as part of the SESAR project for the European Commission.

Julio began his career as an entrepreneur in 2006 with the founding of his first insurtech company, out of which his team organically developed Reparanet, the biggest SaaS platform for repair companies in Spain. The platform has more than 12 integrations with insurers and other assistance companies.

In 2017, and after receiving funding from CDTi, a Spanish public entity which promotes the innovation and technological development of Spanish companies, Julio co-founded Bdeo, a visual claims management platform with AI capabilities to help loss adjusters and insurers during claims processes. As CEO of Bdeo, Julio has expanded the company's client portfolio in more than 22 countries, while earning international awards for innovation in Portugal, Mexico, and China.

In addition to being an entrepreneur in the insurtech industry Julio has worked in the sports technology industry. In 2012 he founded Director11, a sport management SaaS platform which is currently the most-used product in the Spanish La Liga. International clubs like Real Madrid, FC Barcelona, Olympique de Marseille, Valencia and Villarreal are currently Director11 customers. Julio Pernía holds a degree in telecommunications engineering.