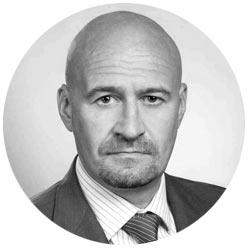 Kirill Savrassov – Chief executive Phoenix CRetro Ltd, Cert ILS, Course convenor & Co-lecturer at The Fundamentals of ILS
Seasoned (re-) insurance industry professional & company executive with extensive connections in Central, Eastern, Southern Europe, London, Bermuda & the United States at both corporate and government pillars.

Proven track record for deal making and strategic leadership. Implementation of mid and long-term projects at all stages with capability and strong motivation to achieve results. Effective interfacing of Western and Eastern European commercial cultures. Ability and track record of working with complicated situations.

Speaker at international events with particular speciality to Catastrophic Bonds, Insurance-Linked Securities and Alternative risk transfer.

Occasional visiting lecturer to various institutions on the topic of Disaster Risk Transfer including London School of Economics & Political Science (LSE) and Central European University. Strategic management course lecturer for Chinese magistrate students of BSU's School of Business.

Particular interests comprise: ILS, Sovereign Disaster Risk Transfer, ECIS insurance market development, Parametric solutions in catastrophe reinsurance and Risk transfer to private capital markets, Chinese Belt & Road Initiative and its critical infrastructure protection solutions.
Our Insurance-Linked Securities post-graduate program will equip you with the knowledge and develop the skills necessary to work within the ever-evolving world of Alternative Risk Transfer (ART).
You will undertake a program that takes a theoretical and practical approach to Insurance-Linked Securities (ILS), looking at what they are, how they are used, and the role they play in narrowing the gap between economic and insured losses.