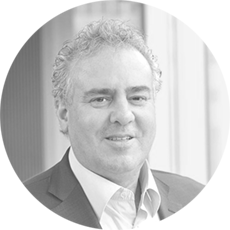 Marc Cohen – President and CEO Hub International
Marc Cohen serves as President and Chief Executive Officer of HUB International, a leading full-service global insurance broker providing property and casualty, life and health, employee benefits, investment and risk management products and services from offices located throughout North America. He is also a member of the Board of Directors and the Executive Management Team for the company.
A 30-year veteran in the insurance industry, Marc began his insurance career at in 1988 at Walter Kaye Associates.
In 1999, Marc was appointed President of Program Brokerage Corporation (PBC) and Claims Administration Corporation (CAC), HUB Northeast's (HUB NOE) wholesale insurance subsidiary and claims management divisions, respectively. Simultaneously, he was named President of Old Lyme Insurance Company of Rhode Island, a HUB NOE underwriting subsidiary that was subsequently sold. In those positions, he was responsible for all aspects of the firm's program management and wholesale activities.
Marc was promoted to President and Chief Executive Officer of HUB International Group Northeast Limited in 2004, and had full responsibility for the region's retail and wholesale operations in the Northeast. He went on to become President of HUB's US East Region, a territory stretching from Maine to Puerto Rico, in 2014. As President of the US East Region, Marc sat on the firm's Executive Management Team.
In 2004, Marc was featured in Business Insurance Magazine's "40 Under 40" segment. Winners of this designation were selected from insurance industry candidates under age 40 in the United States, Bermuda, Canada, France, Germany and the United Kingdom.
Marc earned his B.A. from the State University of New York at Albany.