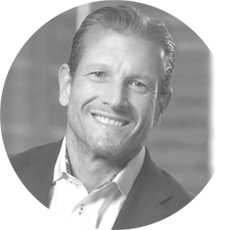 Rob Schimek – Group Chief Executive Officer at bolttech
Rob Schimek is the Group Chief Executive Officer of bolttech, an international insurtech unicorn (recently closing the world's largest Series A funding for an insurtech), present in 26 countries across 3 markets and boasting the world's largest insurance exchange with more than USD5 billion premiums on platform. With more than 30 years' experience in the financial services industry, Rob has previously held senior leadership roles in insurance, including Managing Director & Group Chief Operating Officer for FWD Group, President and CEO of AIG's commercial insurance businesses worldwide and Chief Executive Officer of the Americas for AIG.
Prior to that, Rob served as President and Chief Executive Officer of EMEA for AIG and was the Chief Financial Officer of AIG's global property and casualty insurance business. Rob is a C.P.A. He earned his M.B.A. from the Wharton School of Business at the University of Pennsylvania. Outside of work, Rob can be found in the gym or competing in some of the world's toughest endurance competitions such as the FWD 78° North Marathon, one of the most northern marathons in the world, and the Ironman World Championships.