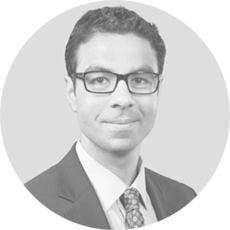 Rohyt Belani – cofounder and CEO of Cofense
Rohyt Belani is an industry veteran with over 18 years of experience in technical and senior management roles at leading cyber security companies. Prior to founding Cofense (formerly PhishMe), Rohyt served as the CEO of Intrepidus Group (acquired by NCC Group PLC), Managing Director at Mandiant (acquired by FireEye, Inc.) and Principal Consultant at Foundstone (acquired by McAfee).
At Cofense, Rohyt has led the company's growth from concept to over 400 employees globally, serving over 2000 enterprise customers including half of the Fortune 100. During his tenure, Cofense has established itself as a global leader in phishing defense and was acquired in February 2018 by BlackRock Private Equity Partners.
The company has also been honored with several accolades including being featured on the Deloitte Fast500, Inc. 5000, and the Washington Business Journal's best places to work in the Washington DC area lists. Rohyt has been honored with the 2017 EY Entrepreneur of the Year and Washington Business Journal's 40 Under 40.
He has also served as an Adjunct Professor at Carnegie Mellon University and been invited to speak at various industry conferences including the RSA Conference and Black Hat.