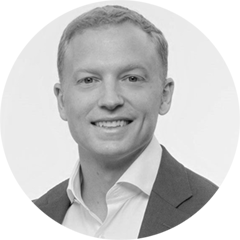 Shannon Varney – partner in McKinsey's Boston office
Shannon brings deep knowledge of data, analytics, and digital technologies to advise financial institutions on strategy and distribution transformations. He serves a wide range of companies, including multinational insurance companies, insurance brokers, private equity firms, wealth managers, and financial technology service providers. He leads programs on topics related to frontline sales-force transformations, third-party distribution, growth, and the application of advanced analytics to solve the most challenging problems of insurers and distributors.
Through his leadership roles, Shannon supports research and analysis around distribution best practices and the future of captive and independent agencies. He is passionate about bringing robust data and solutions to help financial services companies innovate. In addition to shaping strategies, Shannon is equally attentive to ensuring clients build the technology, operating models, organizations, and teams equipped to actualize their strategic goals.
In addition to his client work, Shannon leads several initiatives that promote diversity and inclusion and the wellbeing of McKinsey colleagues.
Prior to joining McKinsey in 2013, Shannon worked as an analyst at Goldman Sachs, where he traded securities in the investment management division.
Outside of work, Shannon lives with his wife and three children in Boston, where he serves on the board of overseers at the Boston Children's Museum.