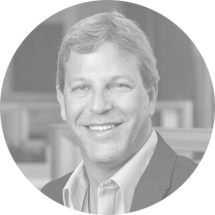 Shay Alon – MD, Global Lead for Accenture's Customer Engagement Products and Platforms
Since I joined Accenture, the Life and Annuity Software business has been growing from strength to strength with the addition of several prestigious carriers to our client community. Work to extend and improve our Offering, and increase existing client satisfaction levels as well as overall market awareness is, as always, an ongoing priority. Find more details in my recently published posts.
In 2021, I also took on the role of heading up Accenture's new Customer Engagement Products and Platforms business. The potential for products and platforms in this area is enormous and I am excited about the opportunities that this focus will bring.
I truly believe that we hold a unique position in the marketplace. We offer state-of-the-art technology solutions combined with proven end-to-end Digital capabilities that are built in partnership with our clients and IT partners. This position is illustrated in business volume, highly positive analyst reviews and our track record of successful implementations.
We continuously invest in and improve our software and overall Digital value proposition, to bring further value to our clients and prospects on a regular basis.