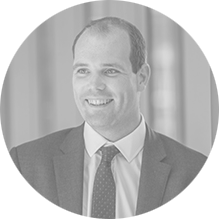 Simon Laird – Global Head of Insurance at Reynolds Porter Chamberlain (RPC)
Simon Laird is an expert advising on onshore and offshore commercial disputes, supporting clients in the financial services sector.
Simon leads the Insurance Group (claims and legal) and sits on the firm's board.
Simon regularly speaks at industry events and spearheads the firm's alliance with US law firm, Hinshaw & Culbertson and is on the Global Access Lawyers steering committee.
Simon also Chairs the firm's Balanced Task Force that leads on firmwide I&D initiatives.