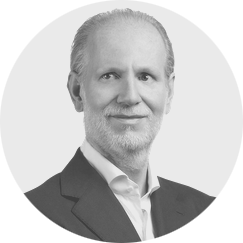 Stephan Binder – senior partner in the McKinsey's Zurich office
Stephan is a leading advisor to CEOs and top-management insurance executives in Asia, Europe, and beyond. He led McKinsey's work in insurance in Europe, as well as the firm's work in insurance and wealth and asset management in Asia−Pacific. He advises local companies and global financial institutions on projects ranging from strategy and organization to market-specific programs, distribution, operations, and investments. His expertise spans life insurance, property-and-casualty insurance, health insurance, reinsurance, and asset management.
Examples of Stephan's recent engagements include the following:
supporting a European-based global life insurer on corporate strategy and digital value proposition, including a road map to significantly improve value creation in the business portfolio
developing a strategic agenda for a new CEO for a major European composite insurer, including key strategic initiatives and an organizational and cultural change program
setting up a new digital attacker in a major European auto-insurance market, from feasibility test, value proposition, and business case to business building and launch
advising a leading insurance and financial-services company in China in a multiyear strategic partnership, including multiple business-unit strategies, turnarounds, acquisitions, and setup of new businesses, as well as a continued improvement of the corporate structure (organization, performance management, and risk management)
working with a global life insurer to develop a comprehensive strategy in Asia (including Australia, China, India, Japan, Korea, and Southeast Asia) to address local-market plans and regional initiatives as well as organizational and talent implications
creating market-entry and growth strategies for various multinational property-and-casualty and reinsurance companies in China, India, and Southeast Asia, including entry options, regulatory frameworks, organization, growth opportunities, and go-to-market strategies
Stephan is a sought-after speaker at conferences and the author of two books on life insurance in Asia.