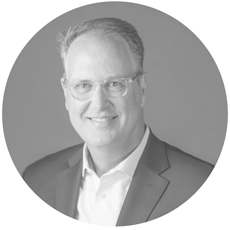 Steve Robinson – Area President & National Cyber Practice Leader for Risk Placement Services
Steve Robinson has served as the national cyber practice leader at Risk Placement Services (RPS) since 2018, leading product development, marketing and educational efforts related to the placement of cyber risk insurance throughout the US. Since 2007, Robinson has been the area president of RPS Technology & Cyber, which is part of the company's executive lines division, based out of Cambridge, Maryland.
RPS was among the first wholesale brokerages to specialize in cyber risk insurance. In 2014, the firm revolutionized the cyber insurance procurement process with its award-winning RPSSmallBusiness.com platform. This innovation, coupled with the expertise of a large national cyber brokerage practice, has enabled RPS to capture more than 14% of the US market share for stand-alone cyber insurance policy placements, according to A.M. Best. RPS' command of the cyber risk insurance landscape has propelled the firm to the top of the wholesale insurance community in this rapidly developing area of risk.