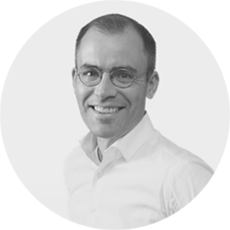 Sylvain Johansson – senior partner in McKinsey's Geneva office
Sylvain is the managing partner of the firm's Geneva office. He serves financial-services institutions in Switzerland, across Europe, the United States, and Africa. In this capacity, he works with clients to meet the challenges and opportunities of the changing industry, focusing on growth strategies, operational efficiencies, and the transformation to more digital-enabled models. Sylvain actively supports insurance clients on the transition to more sustainable underwriting and investments.
As a leader of property and casualty in the firm's insurance work in Europe, Sylvain works with commercial- and personal-lines clients as well as reinsurers, but also with life and health carriers.
In his geographical role, Sylvain also advises leading institutions in the French-speaking part of Switzerland.
Sylvain holds a master's degree in communication systems from EPFL in Lausanne and an MBA from the Leonard N. Stern School of Business in New York.
Outside of work, Sylvain is an avid alpine skier and golfer.