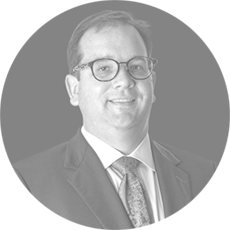 Timothy F. Stanfield – Shareholder with the Florida Government Law & Policy Practice at Greenberg Traurig
Timothy F. Stanfield is a Shareholder with the Florida Government Law & Policy Practice. He represents a broad array of private and public-sector clients before the Florida Legislature, Cabinet and State agencies. Tim's practice is largely focused on regulated industries to include insurance, land use, and alcoholic beverages, including addressing 'tied house evil' issues. He also represents local governments, trade associations, and clients participating in Florida's procurement process. Tim has more than a dozen years of lobbying experience, and is known within Florida's Capitol for his deep subject matter knowledge and strategic thinking.
Tim also provides clients with regulatory legal and consulting services. Tim has obtained a variety of permits, licenses, and approval certificates from state and local government agencies. He maintains working relationships within state departments and agencies, including the Department of Financial Services, Office of Insurance Regulation, Department of Economic Opportunity, Department of Transportation, Department of Health, Agency of Health Care Administration, Department of Business and Professional Regulation, and the Department of Management Services.