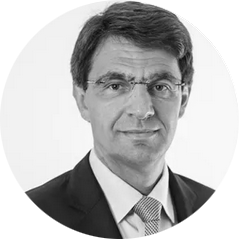 Urs Ramseier – group chief executive officer, Twelve Capital
Dr Urs Ramseier, Group CEO of Twelve Capital, talks to Institutional Money about the current situation in the ILS market. "You need a number of uncorrelated perils to have a decent level of diversification in a portfolio".
I switched from Credit Suisse Asset Management to the asset management company Horizon21 in 2006 in order to set up asset management specializing in Insurance-Linked Securities (ILS), also in cooperation with Swiss Re. 
Then came the financial crisis in 2008, Horizon21 developed into a family office and as part of a management buyout we became independent in 2010 as Twelve Capital. 
In the beginning we still had the support of Horizon21. Now the company is owned by the founding members, the employees and – as a minority shareholder – the Dutch XS Investments.