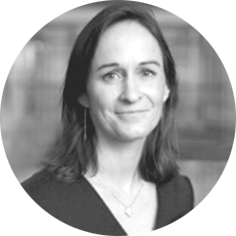 Yolaine Kermarrec – Partner, CFO Consulting Services Ernst & Young
EMEIA Insurance Finance Transformation leader. Global experience in financial services. Passionate about inspiring and empowering the leaders of the future. Proud mother of two. Avid traveler.
Yolaine is a Partner within the CFO Consulting team. She advises insurers on Digital finance and Sustainability, and has extensive international experience in the UK, France and Australia. Yolaine brings practical experience gained from her time in Risk and Operations at a global bank.
She was Finalist for the 2018 Women in Finance "Finance Leader of the Year" award. She is actively engaged in connecting professional women, including via her role on the Board of the London Women's Forum since 2015.
Yolaine holds an MBA from London Business School and Columbia Business School, an MS in management from EM Lyon, and is expert comptable.