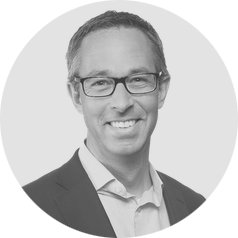 Bernhard Kotanko – senior partner in the Hong Kong office
Bernhard leads our insurance work in Asia, serving financial services companies across Asia–Pacific, mainly in Greater China, Singapore, India, Australia, Indonesia, Japan, and Korea.
With 20 years of experience across multiple functional areas, Bernhard has led many large-scale transformational programs and advised senior management teams on topics including operating models, digitizing distribution channels, redesigning customer engagement and experience models, and innovating value propositions.
Bernhard is often quoted in the media about pressing issues in the insurance industry. He also frequently authors papers on insurance topics and speaks at industry conferences.
Bernhard has studied at universities in Europe, Canada, and the United States and has worked in more than 30 countries before settled in Hong Kong, where he lives with his wife and their three daughters.