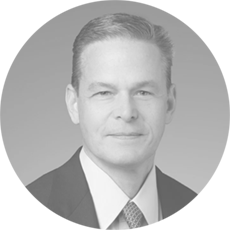 Brian Healy – Managing Director and Co-Head of Mergers & Acquisitions – Americas at Morgan Stanley
Brian Healy leads Morgan Stanley's Mergers & Acquisitions (M&A) group in the Americas. He is also a member of the Investment Banking Division's (IBD) Management Committee.
Before returning to his current role in the M&A group in 2019, Brian was the global chief operating officer for IBD. He led Morgan Stanley's Strategy and Business Development function from 2014 through 2016 and reported to the firm's COO.
Brian first joined Morgan Stanley's M&A department in 2000, having previously been at Lehman Brothers. Brian is a member of the Board of Children's Aid and Family Services of New Jersey. Brian received an MBA from the University of Chicago in 1998 and a BS from the University of Virginia in 1993.