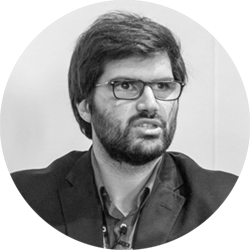 Eray Arda Akartuna – Cryptocurrency Threat Analyst at Elliptic | PhD researcher in Future Crime at UCL
Arda is a crypto threat analyst at Elliptic with a focus on crypto-based terrorist financing, dark web vendors, NFTs and DeFi-related crime. He is also a PhD researcher and guest lecturer at the Dawes Centre for Future Crime at University College London (UCL), focusing on the money laundering and terrorist financing risks of emerging technologies. He has advised numerous international organizations, public and private sector entities on future crime issues.
Research focus: Money laundering, terrorist financing, the role of new technologies (including cryptocurrencies, new payment methods and FinTech) as financial crime enablers, improving existing counter-measures through horizon scanning and crime scripting analysis.
Role includes using blockchain forensics and OSINT to identify illicit use of cryptocurrency by a wide range of threat actors, including: darknet markets, ransomware, terrorist organisations, carding/data vendors, scams & Ponzi schemes, right-wing extremists, Covid-19/vaccine disinformation, organised crime groups, NFT-related illicit activity and DeFi exploits.
Working in academic collaboration between the Dawes Centre for Future Crime at University College London (UCL) and Australian National Unversity (ANU) to provide a thorough understanding of future money laundering & terrorist financing risks within cryptoasset-based technologies.