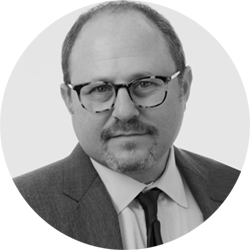 J. Andrew Moss – Partner Reed Smith
Andy is a member of Reed Smith's Insurance Recovery Group in the Litigation Department. Andy joined Reed Smith when the firm combined with Sachnoff & Weaver, Ltd. in March 2007.
Andy concentrates his practice on the representation of companies and management as policyholders in insurance disputes involving directors' and officers' liability (D&O), professional and errors and omissions liability (E&O), data and network security and privacy liability (cyberliability), fiduciary liability (FLI), employment practices liability (EPL), fidelity bond and commercial crime insurance, and commercial general liability (CGL).
In addition, Andy counsels companies and management in the procurement, negotiation, evaluation, placement and renewal of D&O, E&O, cyberliability, FLI, EPL, fidelity bond and commercial crime insurance