Insurance is one of the engine rooms of the global economy. The industry, used by most and given its due credit by few, underlies business as we know it, transferring the risk of catastrophic failures or unforeseen events into a separate market.
That market forms the backbone of everything, from the ability of drivers to move from one place to another without fear that the actions of another will cause significant financial loss, to helping multinational businesses weather natural disasters.
In many cases, it is compulsory to have insurance cover. And where it isn't required, it is highly advisable to have it anyway.
Insurance covers damage inflicted by unpredictable events, and cryptocurrency insurance is no different.
Highly volatile cryptocurrency often makes headlines as the target of multimillion-dollar hacks, leading to investors losing millions and the sector shedding billions. Among the high-profile thefts include hackers who stole about $615 million from a blockchain project connected to the popular game Axie Infinity, and $23.3 million from Ronin, a network that facilitates the transfer of crypto coins across different blockchains.
How do you cover an industry like crypto?
For the digital asset market, insurance has proved something of a conundrum. As the sector has surged in value, the need for coverage has grown, but it has not proven easy.
The thing is, insurers rely on historical data and some form of comprehensive risk analysis to provide reasonably-priced coverage. As a completely new economic paradigm, crypto can't provide that.
Throw into the mix the lack of regulation around the sector, and fears of getting wrapped up in illicit activity, and you can see why the options available to the market have not kept up with its growing role in the economy.
However, things are beginning to change. As crypto matures and integrates more with the wider business world, more insurers are beginning to offer the type of coverage the market needs.
And DeFi native firms have come up with their own ways of providing cover, innovating in this segment of the cryptoasset world just as much as in other parts of the market.
So, how does crypto insurance work, and can you insure bitcoin, ether and other cryptoassets?
The development of crypto insurance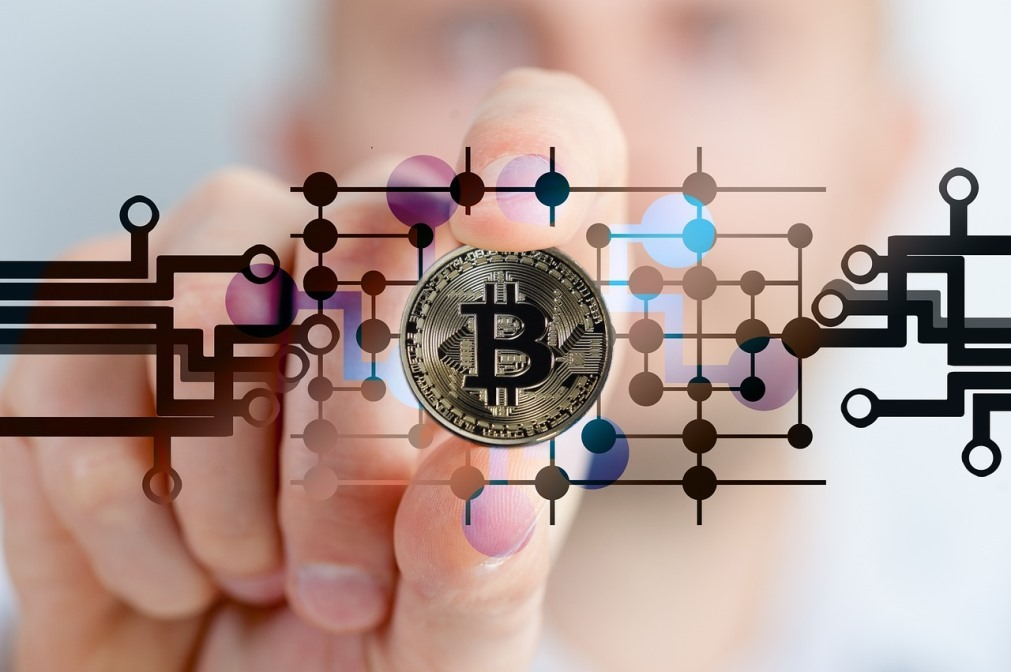 The problem of obtaining sufficiently large and reasonably priced insurance coverage has dogged the cryptoasset market for some time.
Back in the early days of the sector, insurance for crypto was to all intents and purposes unavailable;  with the risks of total loss and incidents such as the collapse of the Mt Gox exchange in 2013, many insurers were put off from  getting involved in crypto.
Eventually though, the opportunity and demand became too big to ignore. Initially, commercially available insurance coverage mainly focused on cold storage.
With hot wallets connected to the blockchain, and exchanges deemed to be vulnerable to theft or manipulation, insurers only felt comfortable offering firms cover which was in their opinion secure, treated in a similar fashion to storing gold in a vault.
Why does crypto need insurance?
For crypto to become open to a broader audience, the reassurance of insurance is a key stepping stone.
Investors such as large institutions will not do business with firms which lack sufficient insurance coverage.
That applies to mainstream businesses as well, but is even more pertinent when it comes to cryptoassets.
If the pension managers, hedge funds and private equity firms are to put their millions to work in the market, they need to do so safe in the knowledge that should things come to the worst, there is a sufficient insurance package in place to protect their assets.
Similarly for retail users, you want to be certain that in the event an exchange or other provider is faced with an outage or other adverse unseen circumstance your assets will be covered.
That is why many of the top exchanges now have significant policies in place to cover their users.
How does crypto insurance work?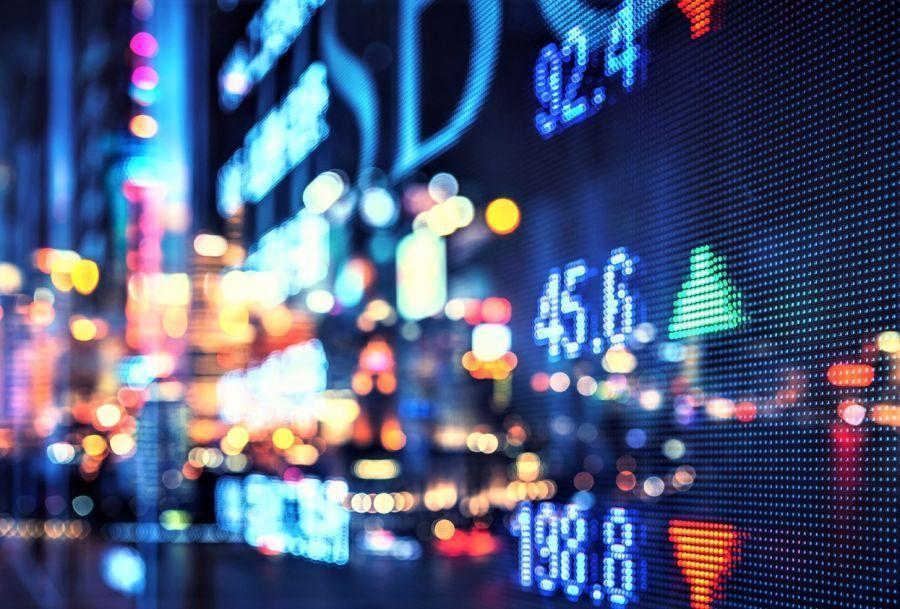 We can split crypto insurance into two separate camps:
DeFi native platforms such as DAOs and mutuals
Commercial insurance coverage through markets such as Lloyd's of London
There are numerous DeFi-native insurers who provide coverage for incidents such as smart contract failure denominated in cryptoassets.
Often these types of coverage utilize smart contracts and other crypto-based architectures to provide that cover, meaning that the premiums are calculated and claims distributed automatically using information from the blockchain.
For commercial insurance coverage at platforms such as Lloyd's of London and others, the type and amount of insurance available varies depending on the company.
As of yet there are no industry-wide standards around wordings of policies or even to which segment of the market crypto cover belongs.
Sometimes the cover will be offered as 'specie' coverage, which is the insurance market used to cover high-value, portable items like diamonds, fine art or bullion.
With others, it can fall under cyber insurance underwriters, the insurance sub sector dedicated to covering risks such as hacks and ransomware, or even be covered under straight theft policies.
The limits of coverage on offer, and the premium paid, can vary widely, given that the market is still in development and demand far exceeds available supply.
Do I need crypto insurance cover?
The short answer here is yes- absolutely. Anything of significant value to you is worth securing insurance coverage for. Given the amount of value locked into the crypto ecosystem, it is well worth scoping out your options for coverage – even if you are simply an individual investor.
As an exchange, trading firm or custody provider, insurance is one of the key value propositions which can unlock the potential of institutional investment in crypto.
Crypto insurance coverage helps mitigate against losses, but it also paints a more responsible, secure picture to regulators, many of whom are concerned about the potential for scams and unsecured losses in the market.
As cryptoassets are currently not covered by programs like the US Federal Deposit Insurance Corporation which provides backstops against the losses of bank deposits, private market insurance is needed to fill that void.
Who is at risk?
If you or your company trade cryptocurrencies on your own behalf or on behalf of clients, make or receive payments in cryptocurrency, store the keys and digital wallets that secure cryptocurrencies and other digital assets like NFTs, develop blockchain technologies, or advise whether cryptocurrencies are a sound investment, then you or your company may be exposed to crypto-related losses.
As an example, companies and their directors and officers could face shareholder or derivative actions alleging gross negligence or breach of fiduciary duties based on allegedly unsound advice relating to the investment in, use of, or management of cryptocurrencies or other digital assets. Public companies may also be subject to regulatory investigations involving cryptocurrencies.
Will insurance cover crypto-related losses?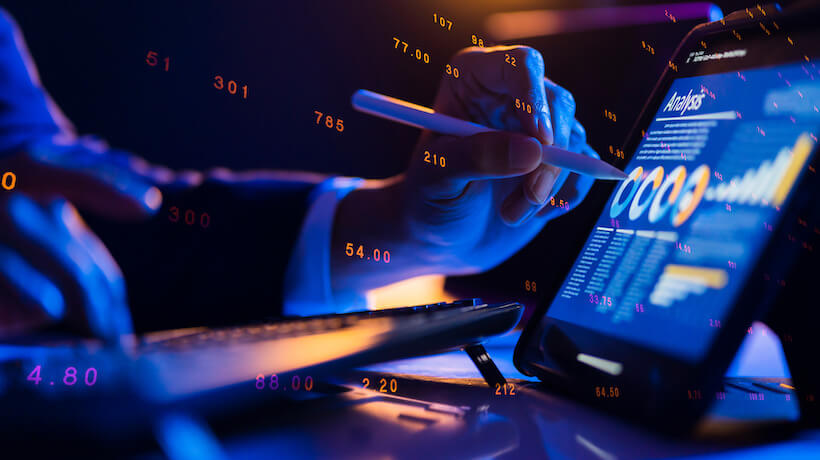 Given that cryptocurrency is in its infancy, most insurance policy forms do not expressly address crypto-related losses or risks. That said, specific coverage for such losses may be available, particularly under D&O (directors' and officers' liability or management liability) coverage or cyber (network security/privacy liability) coverage.  Depending on the text of the policy and the nature of the loss at issue, coverage may lie under existing E&O, crime, and property policies as well.
D&O insurance
D&O insurance protects the personal assets of and provides armor for a company's board and management.
More specifically, it insures
(1) claims made against the directors and officers when the company cannot indemnify them ("Side A" coverage);
(2) the company itself when the company is required to indemnify its insured directors and officers for claims made against them ("Side B" coverage);
(3) the company against its own liability in a securities claim or (in the case of private companies) any non-excluded claim made against the company as an insured entity ("Side C" coverage).
The policy's definitions of "Claim" and "Loss" are a good place to start to determine whether D&O coverage may be triggered for crypto-related losses.
The term "Claim" should be broad enough to include civil lawsuits, criminal proceedings, administrative proceedings, and investigations against directors and officers, and sometimes include demands to enter into a tolling agreement or requests for interviews or to produce documents made to directors and officers. 
The term "Loss" should include defense costs, damages, settlements, judgments, and pre- and post-judgment interest, and also should include certain fines and penalties, punitive, exemplary, and multiplied damages (when insurable under applicable law), and awards of plaintiff's attorney's fees, among other items.
Does cyber insurance cover cryptocurrency?
Cyber insurance is designed to provide first-party and third-party coverage arising out of security or privacy breaches, such as cyber extortion and ransomware attacks. Although this coverage has been available for some time, cyber insurance forms vary widely and are continuously evolving. 
Coverage may include, among other things, indemnity for fees, costs, and expenses incurred by the insured to:
(1) investigate, respond to, or terminating an actual or suspected security or privacy breach, including the fees and costs of counsel retained to determine notification and compliance obligations;
(2) ransom payments; (3) data recovery and restoration;
(4) crisis management firms to help contain the fallout from public disclosure of a cyberattack;
(5) business interruption losses; and/or
(6) liability arising from an alleged failure to prevent a security or privacy breach or the disclosure of protected confidential information, including the costs of defending against claims by affected parties. 
Though coverage may seem apparent for crypto-related security or privacy breaches or cyber extortion, it is important to carefully review each policy and take account of any applicable policy exclusions or other limitations.
For instance, cyber policies may not include coverage for loss in the form of "money" or "securities."
A Handful of Crypto Insurers
Companies such as Lloyd's and Relm Insurance are sliding into the crypto insurance game. Some insurers cover only crypto exchanges because that's where the large balances of crypto funds reside.
Though not an insurance company per se, Coincover does offer an individual protection technology and software solution that attempts to prevent crypto businesses from losing crypto due to theft or human error.
It covers digital assets against hacking, phishing, malware, device theft, Trojan software, and brute force attacks. The company claims its technology enables the company to compensate for when something goes wrong.
Lloyd's has written a small number of policies in recent years for cryptocurrencies. Since this is a new and rapidly evolving area, Lloyd's does require syndicates to proceed with caution and additional underwriting scrutiny.
Recent crypto insurance initiatives from Lloyd's include the launch in 2021 of a new insurance policy, Lloyd's Product Launchpad, to protect cryptocurrency held in online wallets against theft or a malicious hack.
As of June 20, 2022, the crypto firm BitGo offers a $250 million policy that covers digital assets wherever it holds private keys. The policy covers losses in the event of the copying and theft of private keys, insider theft, dishonest acts by BitGo employees, or executives' loss of keys. BitGo's insurance is provided by Lloyd's Syndicate.
Lloyd's also introduced the first-of-its-kind liability policy with "with flexible limits from as little as 1,000 pounds [$1,226] created by Lloyd's syndicate Atrium in conjunction with Coincover to protect against losses arising from the theft of cryptocurrency held in online, hot wallets,".
Insurers' Policies Are Lacking
The insurance industry has a ways to go before it can offer solid, affordable policies that will reimburse lost crypto investments for individuals. Per an article from ZenGo, "The main problem with crypto insurance offerings is that they are not fully comprehensive. For crypto holders to fully protect all of their crypto assets, they must mix and match among several different plans. They would need one plan to protect against private key loss and another for protection against smart contract faults. They might need a third to protect themselves if their wallet company ever went out of business."
What Are the Risks of Investing in Cryptocurrency?
Investing in cryptocurrency is risky. The prices of even the most established cryptocurrencies are much more volatile than the prices of other assets such as stocks. The prices of cryptocurrencies in the future could also be affected by regulatory changes, with the possibility that cryptocurrency could become worthless. Cryptocurrency funds are also subject to cybersecurity risks including hacking and theft.
Are Cryptocurrency Accounts Protected by the FDIC?
No. Although the U.S. Federal Insurance Deposit Corporation (FDIC) protects regular checking and savings accounts against losses of up to $250,000, no such protection exists for cryptocurrency.
Is It Possible to Purchase Insurance for Cryptocurrency Investments?
Some insurance companies are offering policies that provide limited coverage against the theft of cryptocurrency funds. However, the insurance policies that are available provide reimbursements for stolen cryptocurrency funds only in certain situations. The policies generally don't cover losses from fluctuations in the crypto market.
They often do not protect against direct hardware loss and damage, the transfer of cryptocurrency to a third party, or the disruption or failure of the blockchain underlying the asset. To obtain more complete coverage, crypto investors would likely need to buy multiple insurance policies.
……………………………..
AUTHORS: Jessica E. Gopiao – Associate Reed Smith, Christopher Kuleba – Partner Reed Smith, J. Andrew Moss – Partner Reed Smith.