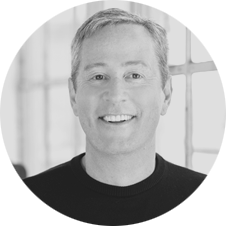 Jamie Hale – CEO & Co-Founder at Ladder
Jamie Hale is the CEO and Co-Founder of Ladder, the award-winning life insurtech helping more people get covered in an instant, easy, and affordable way. Rooted in personal experience, Jamie's deep belief that life insurance is a fundamentally good product for families and communities inspired him to build Ladder and help close the $16T coverage gap. Prior to co-founding Ladder, Jamie was Partner at Aldenwood Capital and at Jasper Ridge/Oak Hill Investment Management. He also worked at NextCard, pioneering instant credit and the first 'internet enabled' Visa card. Jamie is a graduate of Bowdoin College and Harvard Business School.
I love to build teams and businesses. I'm an entrepreneur and an investor. Great businesses are dependent on great people. I truly enjoy working with similarly minded people who relentlessly pursue excellence.