Awareness for life insurtechs among millennial active shoppers has climbed almost 30% in the last 12 months. And technology has matured. The pandemic has brought mortality front and center, with 31% of millennials saying they were more likely to buy coverage now. Financial influencers have been flourishing on social media as consumers actively seek better control over their financial lives.
Technology-first insurance players can now solve increasingly complex data problems, thus developing better underwriting outcomes that benefit both customers and the bottom line.
Life insurance is at a tipping point. I predict that over the next 10 years, the bulk of the life insurance market will shift over to digital players. Here's why (see Life Insurance Industry Results).
For life insurance carriers, building the infra­structure to support a successful teaming model often requires a major shift in many of the mechanics of distribution. Insurance carriers must be prepared to redesign their organizational structure, governance, and talent strategy to align with the imperatives of teaming. Firms with the appetite and capability to make these changes can unlock best-in-class productivity and create incremental value for all stakeholders—producer, home office, and customer alike.
The life insurance industry has been talking about the benefits of teaming for a long time. A departure from the traditional solo-adviser approach, teaming refers to a team-based distribution model in which insurance agents work together—with varying degrees of specialization and sharing of resources and revenue (Why You Should Get Life Insurance?).
The opportunity to disrupt is enormous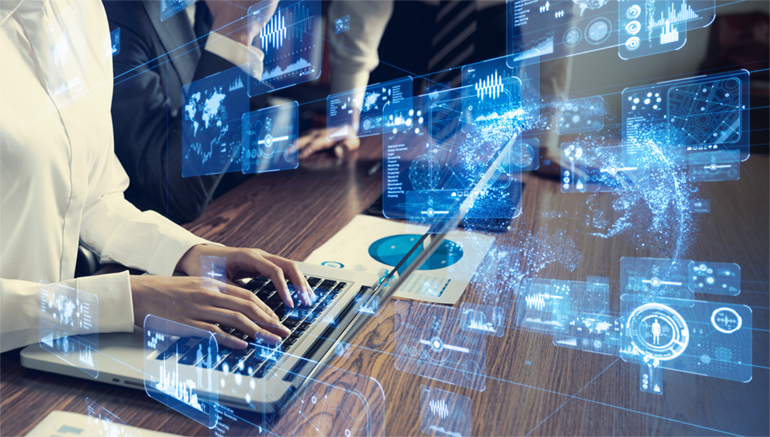 The life insurance industry is worth $766 billion in the U.S. alone. By comparison, the auto insurance industry—a much better-understood behemoth—is "only" worth about $740 billion. Traditional carriers have been slow to digitize, leaving a massive opportunity on the table (see Largest Life Insurance Companies in United States).
Right now, over 102 million uninsured and underinsured Americans know they need to buy life insurance, and 42% would face hardships within just six months of losing a wage earner.
But the process of getting insured—the paperwork, the medical testing, the perceived complexity and high costs—is often a barrier (see about Life Insurance Company Transformation).
Consumers want to buy life insurance the way they buy everything else: instantly and online. Fortunately, life insurance intrinsically lends itself to a digital process. It's an intangible product, a set of promises to be there should the worst happen: one set between the insurer and the insured, the other between the insured and their beneficiary. Continuing to focus only on traditional, more expensive products such as annuities will cause us to miss a new generation of buyers.
Digital life insurance is more relevant than ever
The major consumer trends are accelerating the want for digital life insurance:
Comfort With Technology
According to Life Insurance Digitalization and Core Modernization Survey, younger generations are inherently willing to do things digitally, having grown up with technology. Over three-fourths of millennials use their smartphones for financial transactions.
Appetite For Financial Literacy
Millennials are turning to social media to get financial information thanks to the democratization of the internet. Social media influencers like Humphrey Yang and Tori Dunlap have helped make financial advice and understanding more readily available. The tag #FinTok has had over 500 million views alone, with views of broader tags like #PersonalFinance reaching into the billions.
Mortality Awareness
Covid-19 brought mortality to the forefront of our collective consciousness. The last two-plus years will mark generations for decades to come and have contributed to deeply shifting consumer attitudes. Six in 10 consumers have said they have more awareness of the importance of life insurance since the pandemic began. We've seen this in the African-American and Black communities, which Covid-19 has disproportionately affected. They are now the most insured racial group, with 56% owning policies.
Missing Safety Nets
Millions of Americans are only a couple hundred dollars away from financial hardship, and many are underinsured. Add in inflation, the rise of the appeal of the gig economy, and general economic uncertainty, and it's easy to understand why more and more people seek financial safety for themselves and their families—especially when employer-provided life insurance disappears with your job. Suddenly, it becomes more important than ever to put financial guardrails in place in case of the unthinkable.
All of these points bubble up into a greater one: People want autonomy, whether it's in work hours, how they bank or how to buy life insurance
Technology's maturity makes it possible to innovate at every step
Life insurance is a data and probability problem, which means advances in data technology should translate into advances in life insurance.
We have the opportunity to evolve an entire industry predicated on data, using the advances we have available to us now—machine learning, new data sources, healthtech devices—to usher in a digital underwriting transformation that benefits everyone.
Good underwriting means assessing risk properly and giving the right customer the right price at the right time. It provides a superior customer experience, but it is also the very foundation of a sustainable, enduring business in life insurance. Any digital disruptor with a claim to conquer the industry will first need to conquer digital underwriting.
Technology has also enabled next-gen embedded partnerships through application programming interfaces (APIs).
An increasing number of companies across banking, lending, financial planning, benefits and even lifestyle verticals are all taking advantage by partnering with insurtechs and integrating digital insurance products right into their offerings, allowing their customers to consider their finances holistically.
Disruption is an age-old story: Entrepreneur finds an industry in need of improvement, entrepreneur makes said improvements with the aid of technology, and industry tips over to the modern age as cultural norms change. It's the story we're seeing play out in life insurance today, to the benefit of millions of families like mine.
……………….
AUTHOR: Jamie Hale – CEO & Co-Founder at Ladder