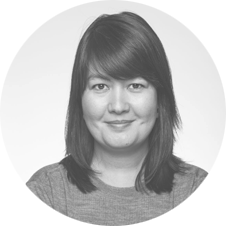 Jennifer Fitzgerald – Co-founder and CEO at Policygenius
Jennifer Fitzgerald is the CEO and co-founder of Policygenius, the one-stop platform where customers can compare options from top insurance carriers, get unbiased expert advice, buy policies, and manage their insurance portfolio, in one seamless, integrated experience.
Jennifer Fitzgerald spent the financial crisis advising big, flailing insurance companies. So naturally, she decided to start an insurance company of her own. Policygenius, which Fitzgerald co-founded with McKinsey colleague Francois de Lame, started off as an online broker of life insurance, selling old-school policies to phone-call-averse
Millennials via quirky subway ads. In January, the New York City startup added home and auto insurance to its sales docket, a product expansion that Fitzgerald calls "an absolute rocket ship," adding that the company's overall (if undisclosed) revenue is up fivefold this year. All of this business growth has forced a lot of hiring–Policygenius has 235 employees now–especially in the customer-service department, as shopping for insurance can be complicated. "At some point the consumer will want to talk to somebody," Fitzgerald says. "We just did not have enough humans on staff to deal with the volume, and I still think that we're not at capacity." But Fitzgerald is mainly excited that her company is growing to the point of having "champagne problems.