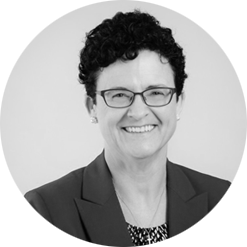 Martha Notaras – General partner Brewer Lane Ventures
VC at Brewer Lane Ventures, investing in early stage insurtech and fintech companies focusing on creating new business models, empowering incumbents and leveraging insights from data & analytics.
Martha focuses on new business models and data and analytics startups creating insurance-specific solutions. Martha has over 20 years of investing and corporate development experience in technology, information and financial services companies and has served as board director for over a dozen young companies. Her current investments include Cape
Analytics, which leverages geospatial imagery, computer vision, and machine learning for the built environment; Notion, a provider of all-in-one IoT sensors for home awareness, combined with risk analytics for homeowners insurers; GeoQuant, a revolutionary platform that fuses political and computer science to help global investors; and Pillar Technologies, an end-to-end environmental monitoring solution for construction sites.
Martha began her insurance career while an Executive Vice President of DMG Information, the business data and analytics division of the Daily Mail and General Trust plc. She led the acquisition of insurtech pioneer, Risk Management Solutions (RMS), where she first encountered Tom Hutton on the opposite side of the negotiating table. Martha served on the RMS board for 10 years.
Of the 20 investments she made at DMG Information, two achieved valuations over $1 billion. Prior to DMG Information, Martha worked in investment banking at Merrill Lynch and commercial banking at Credit Suisse. Martha received her AB cum laude from Princeton University and her MBA from Harvard Business School, where she was a Baker Scholar, awarded for graduating in the top 5% of the class. Outside of XL Innovate, Martha is involved in multiple service organizations.
She is currently a board member at Partners for Potential, which helps adults with disabilities achieve their potential through activities that teach life skills, and served as Chair of the Board of Ingenium Charter Schools, which uses a student-centric instructional model in which students take responsibility for mastering the curriculum.