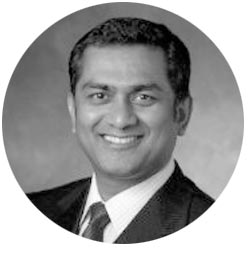 Shankar Raman – Senior Director, Health, Wealth & Career, Human Capital and Organizational Consulting, ESG and Climate Change WTW
Shankar S Raman is a global leader with Willis Towers Watson (WTW). He is based in Boston. Shankar's focus areas are Organization Design, Talent and HR Transformation. He has helped organizations around the world improve performance and accelerate growth through more effective strategy execution and capability development. Shankar is passionate about helping organizations deal with the challenges associated with performance improvement, growth and transformation. Shankar is one of the leaders of the Organization Design and Transformation capabilities in WTW.
Shankar is also a frequent writer and speaker. He contributed to a well received book  "Higher Ambition – How Great Leaders build Companies that create Economic and Social value" written by Beer, Eisenstat, Foote, Norrgren, & Fredberg, published by Harvard Business Review press.
My purpose in life is to build organizations in which employees thrive. I partner with C Suite Executives to help solve and implement solutions to complex business and HR problems.
My expertise includes all aspects of HR and Organization transformation including not limited to HR Strategy, Organizational Effectiveness and Design, Leadership Alignment, Workforce Analytics, Digital Transformation, Talent Strategy and Management, M&A, HR Function Effectiveness, Performance Management, Rewards Strategy, Incentive Design and Learning and Development.

I lead the Technology Industry group for the Human Capital business business in WTW and am responsible for revenue growth, brand development, community development and intellectual capital for the Technology Industry. I also co-lead our Organization Design and Transformation Capabilities with a focus on Digital Transformation.

I am an accomplished business leader and a management consultant with deep global and multicultural experience having lived and worked in at least 10 different countries and worked across a wide range of industries. I have successfully grown a professional services business providing both workplace and market place leadership when I led TP in South East Asia.

My industry experiences includes but is not limited to:
Technology, Media, Telecoms, Retail, Energy & Utilities, Oil and Gas, Financial Services, Not For Profit.