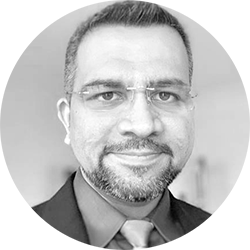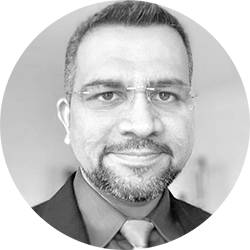 Shreyas Vasanthkumar – Managing Director, Europe, the Middle East and Africa (EMEA) Duck Creek Technologies
Dynamic and award winning professional with 18+ years of experience in global technology services industry spanning end to end execution & management of direct sales, business development, global account management, marketing, and bid management functions with P&L responsibilities.
International Business Development, Go-To-Market strategy and execution, Sales leadership, new geography sales management, Complex Solution Selling, Global account management and opportunity (bid) management, Sales process ownership, Delivery oversight, Digital marketing and Enterprise Digital Transformation.
Leading GTM strategy and sales for New Business across all services lines and markets in Europe.
Market expansion – South Africa // Collaborating with global cross functional teams to deliver a high growth GTM strategy in 2021
Key GTM areas include – Cloud Transformation, Core Business Platform modernisation (SaaS and bPaaS) and BPO
Hiring and developing high performing sales talent across Europe
Strategise, manage and execute the GTM plan for Hexaware across the verticals mentioned above.
Helping clients visualize and engage in customer journey centric adoption of solutions around Digital, Hybrid Cloud, Robotics and AI.
Conceptualize commercial and engagement models that lets Hexaware assume the risk of execution and enables upfront ROI/TCO reduction