It is anticipated that the pet insurance industry in the UK will see accelerated growth, with some estimates suggesting that by 2025 the sector will generate £1.5 billion gross premium per year.
Cat and dog ownership in the UK grew by around 63% and 39% respectively since the start of the COVID-19 pandemic. With 3.2 million households acquiring a new pet and 70% of dogs and 84% of cats in the UK currently uninsured this remains a largely untapped market.
A recent survey by Duck Creek Technologies surveyed pet insurance buyers in the UK about their feelings on pet insurance pricing, availability, products and service offering – and what they said showed a market under-delivering for its policyholders and their pets.
The feedback not only shows that this is a market ripe for transformation but one which presents insurers with a golden opportunity to provide customers with products that are relevant, affordable, transparent, and easy-to-access and manage throughout the product life cycle.
None of the pet insurance buyers we spoke to said that they were completely happy with the coverage they could get at a price point they could afford, leaving many to purchase a more basic plan than they would have preferred, which would only cover emergencies.
High-risk pet insurance
One UK buyer we spoke to who routinely rescues senior dogs that are considered high-risk pets said, "Even the most inexpensive [full coverage] plan I could find was wildly unaffordable, so my dog is only covered in emergency situations but not if he becomes ill or develops a medical condition. It's unfair."
Another pet insurance buyer said that the moment their cat became sick and required a small operation their insurance premiums "skyrocketed" and became unaffordable.
According to Global Pet Insurance Market Review, one other bugbear that was pointed out by many of the customers we spoke to was the difficulty in adding non-standard coverages and building modular policies. Not only is the process often cumbersome and impersonal, they also told us that by the time they had added on everything they wanted to cover, the premium had become even more unaffordable.
An holistic view for Pet insurance
While anecdotal, the strength of the responses from this sample of pet insurance buyers goes to show that this is a market that many policyholders have become disillusioned with and is ripe for disruption.
This highlights the significant opportunity for insurers to enhance the end-to-end experience for customers through, for example, data enrichment, a much simpler digital experience, streamlined online web support, and far greater personalisation, tailoring and bundling of products.
What is very clear is that while price and affordability are key issues, customers are not always thinking about or being made aware of other factors in the purchasing process – including, for example, a vaccination plan for a pet, the wearing of a smart collar or online veterinary consultations which are as important as simply taking out insurance to cover the costs when a pet needs veterinary treatment.
What consumers want is a holistic, seamless service that covers all eventualities – not multiple products and touch points with their insurance provider.
The key for optimum customer experience is having a 'single view,' simple bundled products and seamless interactions with their insurer where the customer can clearly see the value-add and benefits. Insurers need to deliver all of this rapidly and easily through multiple channels of choice.
More than just Pet insurance premium
Understandably, any pet insurance product must appeal to the very personal experience of owning a pet and not expect that the lowest premium will clinch the deal with the policyholder. Pet safety, health and tracking should also be part of the policy benefits. Insurers must think carefully about their offering and how people share their lives with dogs, cats or other pets, to innovate and improve the overall experience to secure consumer uptake and in turn, market share.
Insurers must look at launching a new pet insurance that is quickly aligned to consumers' holistic needs that include standard coverage for pet accident and sickness, online veterinary advice and service, pet tracking via smart collars, and a pet vaccination plan. This enables clients to have a single product that meets all their pet care needs.
Embedding Artificial Intelligence (AI) within the underwriting process compares pet activity data with benchmarks of similar breeds and combines them with rating information from industry sources, such as Verisk, to enable accurate pricing for an individual pet at the time of quoting.
For claims settling it can predict an accurate reserve based on the type of illness, or even predict a possible customer churn. All in all, embedding AI within underwriting and claims processes gives insurers the digital advantage to streamline operations, improve customer experience and reduce cost across both these business functions.
How Insurers and Insurtechs Should Respond?
While key players on the market already adopted new strategies, it's high time for you to plan your next steps. In this article, you'll learn about six tips, that will help you achieve a competitive advantage and stand out on the market.
Business models are evolving to match the needs of customers better. Thus, monitoring and testing those could be a good idea to stand out.
Peer-to-peer (P2P) or social insurance
P2P insurance is a risk-sharing network where a group of individuals pool their premiums together to insure against risk at lower costs than traditional policies allow. It's topical during COVID-19 when the average price of dog insurance hit a record high of £378 annually (26% higher than the cost the year before).
By adopting this model, you can often be leaner and more transparent than traditional insurance companies, and offer lower premiums for the customers. Customers of P2P companies can often find themselves filing claims online or even on an app, and have their claims honoured within minutes. Lemonade and Otherwise are good examples following this business model.
B2B2C or API-based Model
Though an API-based model provides a new traffic source to your site, its primary goal is to create a new revenue stream and improve business performance.
An excellent example of this model is Vanbreda – Belgium's independent broker. It leverages the Qover open API to offer its employees digital-only travel insurance via employee rewards MyVanbreda network. Thanks to open API, business and technology' needs become further aligned, letting smaller apps benefit from technologies and avoid costly development.
Cross-selling services
You can find prime opportunities to launch complementary services, such as pet food delivery, telemedicine, etc. If you're looking to break into the pet insurance field, you can potentially capture market share through such services. For example, customers of Embrace can get reimbursed for the pet's routine care.
Connecting the Pet insurance dots
The solution lies in modern, cloud-based, low-code configurable core systems that deliver the agility and data granularity needed to make pet insurance policies more relevant, affordable, transparent and easy to engage with (including digital self-service) over the lifetime of a pet. Such systems make the policyholder's user experience not only more efficient but also stress-free and streamlined.
Modern core systems that connect the data dots from the inception of a policy to renewal, add-ons and claims can help deliver the transformation that this market needs.
Cloud-based SaaS systems with open API architecture can also give insurers the option to easily tap the insurtech ecosystem and integrate cutting edge innovations such as AI into underwriting and claims processing to improve profitability, reduce claims costs and make products more easily accessible, affordable and relevant for consumers.
There is an abundance of opportunity for the application of low-code solutions and cloud technologies to transform the pet insurance market.
Insurtechs can connect insurance providers with pre-built industry content for pet product and coverages, the option to cover smart collars and vaccination services, access to a wide ecosystem of online veterinary services, and real-time access to policies, coverages and customer information 24/7 to pet owners and agents – and in doing so, giving customers a single view and ensuring they have easy access when they need it most.
The above pet insurance functional capabilities are supported by our low code configuration tool with an ability to deliver a single point of change across LOB's and channels delivered through a SaaS application and operating model.
The product inheritance capability offered by our DCOD platform enables insurers to copy and make changes to an existing product and launch new ones within weeks.
With economic uncertainty and the cost of household living increasingly impacting consumers, the key to optimum customer experience is having simple bundled products and seamless interactions with their insurer. Customers need to see the value-add and benefits to make an informed decision about the product purchase.
Untapped potential Pet insurance market
The UK continues to experience huge growth in pet ownership, and there is potential for the pet insurance market to grow. Insurers need to quickly update their systems to tap this market.
Technology, enabling speed-to-market now makes it possible for insurers to launch new coverage within a few weeks and not months, offers accuracy in underwriting and pricing via advanced analytics to improve underwriting margins, together with enhanced customer experience for policyholders to improve retention.
You may receive more customer complaints about your service. Thus, it's a good idea to establish a procedure to help you handle customer complaints calmly and professionally. Make sure to track all the complaints, deliver responses and solve them as fast as possible.
In case you can't solve the problem, ask your team to apologise and add this line to the end communication: "Please let me know if there's anything else I can do for you. I'm happy to help!". It's also a good idea to establish satisfaction ratings on the conversations your support team handles.
How insurtech can help better look out for pets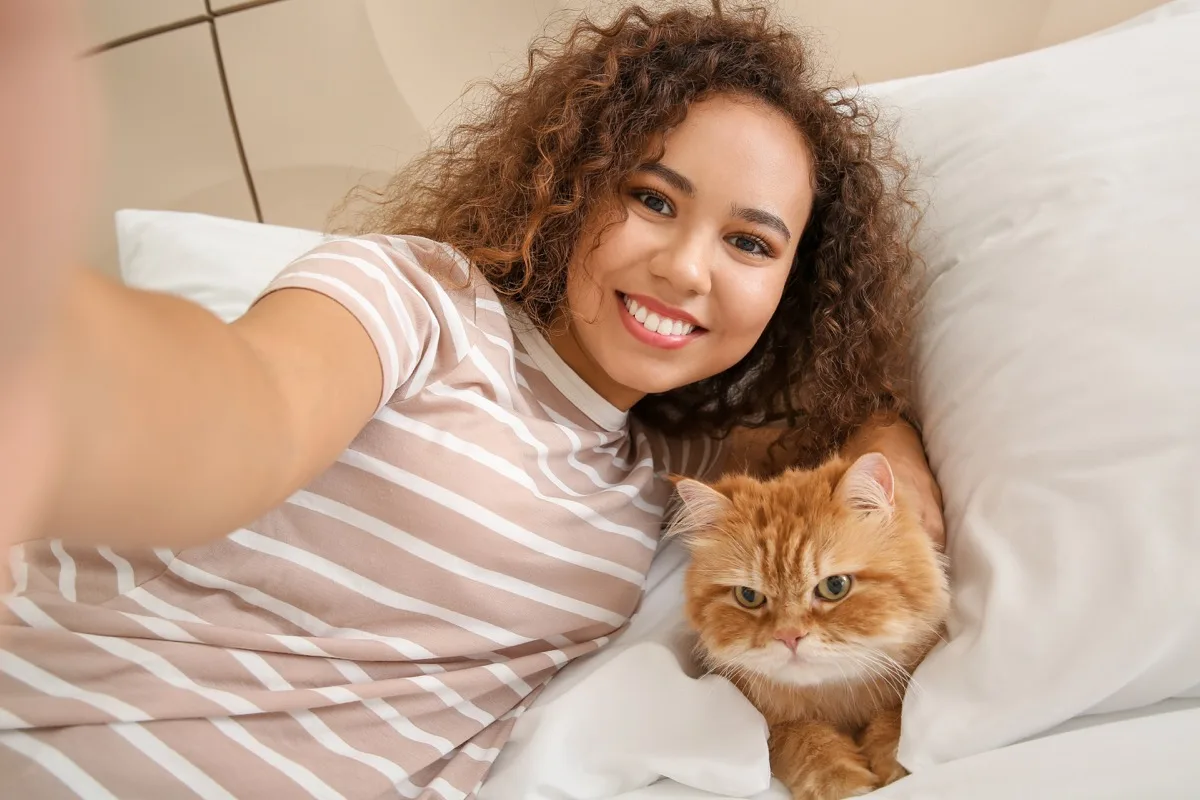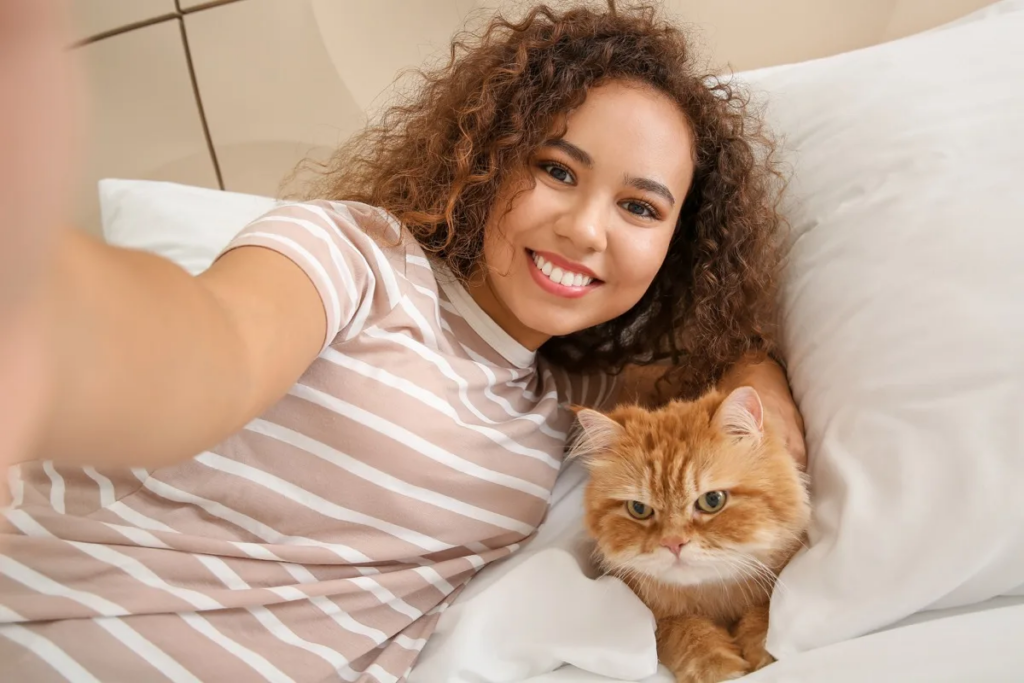 "A dog is the only thing on earth that loves you more than you love yourself", or so the saying goes. It's true we often don't deserve the devotion of our dogs, but some of us definitely deserve the disdain of our cats, or the pure indifference of our stick insects!
There's no hiding from the fact that we spend a lot of time and money on our pets. And as a nation of animal lovers, many in the UK took what positives they could out of the pandemic lockdowns and got a new pet. In fact, cat and dog ownership in the UK grew by around 63% and 39% respectively since the start of the COVID-19 pandemic – with 3.2 million households acquiring a new pet.
A low insurance penetration market
This rapid increase in pet ownership in the UK since COVID-19 has highlighted the importance of insurance. But how relevant is traditional pet insurance in the modern world? In 2021, a quarter of pet insurance policyholders were first time buyers, but there is overall low insurance penetration in this market with only around 25% of households in the UK having pet insurance.
And yet no-one is denying that most responsible pet owners seek to look after their companions – from dogs and cats to lizards, budgies and many creatures great and small – and want to give them the appropriate medical care and attention should the need arise.
The issue is that traditional insurance models have often left policyholders disillusioned and unhappy – hikes in premiums for older pets coupled with confrontational and painfully slow claims processes and often inadequate and delayed claims payouts have left many pet owners to turn their back on insurance, and hope for the best.
Change is in the air
The fact that 42% of pet owners feel that insurance is too expensive says it all really. The UK pet insurance market is ripe for change, and technology is driving this transformation. Insurers need to improve underwriting and improve pricing and claims processes to connect with buyers and make pet insurance more relevant and affordable again. Doing so will increase uptake.
With the help of modern core systems, insurers can offer competitive pricing by leveraging embedded analytics to price each individual risk properly and launch innovative products quickly to capture the enormous opportunity the market offers.
From binding coverage and policy inception to renewal and claims processes, technology can support the automated assessment of pre-existing medical conditions, and increase the detection of fraudulent claims to help increase transparency for underwriters and for policyholders.
Personalised user experience
Ultimately, providing policyholders with a personalised digital user experience, and making the insurance buying and claims process as seamless, relevant and accessible as possible – for instance by embedding insurance with registration at every veterinary clinic – can help transform this market and create a much better customer experience.
This will go hand in hand with risk mitigation and education campaigns, such as top care tips to help keep pets healthy, and reminders for regular check-ups with their veterinarian.
We are excited to be supporting insurers in developing cutting edge products and services for the UK pet insurance market through our evergreen modern core systems, and playing our part in powering the change that is needed to help us provide our pets with the best possible care.
…………………..
AUTHOR: Shreyas Vasanthkumar – Duck Creek Technologies Managing Director, Europe, the Middle East and Africa (EMEA)