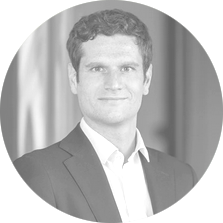 Simon Behm – partner in McKinsey's Stuttgart office
Simon Behm exclusively advises clients from the insurance industry, healthcare firms and industrial companies on insurance portfolios. He has served clients on a wide range of functional topics including strategy, operations and claims, and optimizing and refining the risk and insurance portfolio of large corporate groups.
He is driven about transforming companies to prepare for the future and uses analytics to support these efforts. Some of his recent projects include the following:
supporting the optimization of claims processes by implementing a new claims operating model for an international insurance company
advising a leading insurance carrier on how to use digital and analytics to redesign its claims process
developing the long-term strategy for a large international insurance company
driving a multiyear claims transformation program for a local insurer
developing a growth strategy for a health-insurance client
Simon is a passionate chess player and translates his experiences from the chessboard to the corporate world in reflecting on long-term strategies, as well as tactical short-term moves.