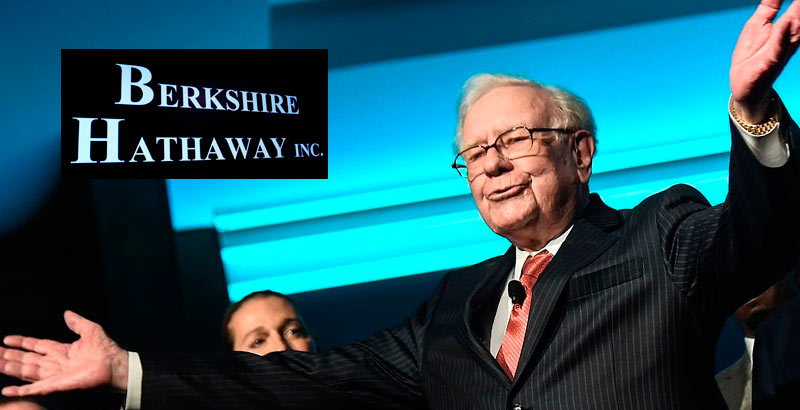 Berkshire Hathaway posted its highest ever quarterly operating profit, while gains from stock holdings helped the conglomerate led by billionaire Warren Buffett swing to a nearly $36 billion overall profit.
Berkshire Hathaway has reported a strong underwriting performance in its P&C reinsurance business for the third quarter and first nine months of 2023, as premium growth continued.
Rising interest rates, and better results at the Geico car insurer, allowed Berkshire's insurance businesses to generate more money in the second quarter, with profit up 38% and interest and other investment income growing sixfold.
But while operating profit topped $10 billion, those same rising rates have made it more costly to buy and upgrade homes, hurting results at Berkshire's Clayton Homes and building products businesses, and buy RVs from its Forest River unit, where revenue sank 34%.
Profit also fell at one of Berkshire's largest businesses, the BNSF railroad, with a 24% decline reflecting lower shipments of consumer goods, price competition from truckers, and higher pay for employees.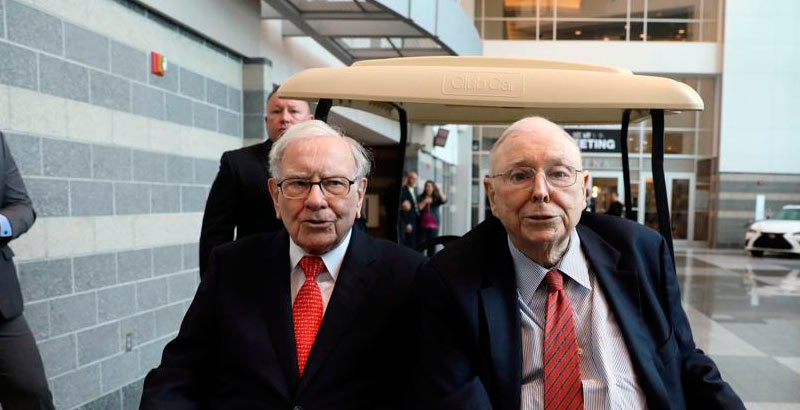 Berkshire also appeared to remain wary of high stock prices as U.S. equities extended their rally.
During the second quarter it sold $8 billion more stocks than it bought and repurchased less of its own stock, and it ended June with a near-record $147.4 billion of cash.
All of Berkshire's insurance operations produced an improved underwriting result when compared with the prior year, resulting in net insurance underwriting earnings of $2.4 billion for Q3 and $4.6 billion for 9M 2023, compared with a loss of $1.1 billion and a loss of $190 million, respectively, in 2022.
Within Berkshire Hathaway Reinsurance Group, the performance of the P&C book improved significantly year-on-year.
P&C reinsurance premiums written rose to $5.4 billion from $4.6 billion in the third quarter, and from $13.1 billion to $17.6 billion in the nine month period. While premium earned increased from $4 billion in Q3 2022 to $5.7 billion in Q3 2023, and from $11 billion in 9M 2022 to $16.2 billion in 9M 2023. Written premiums in Q3 and 9M 2023 included $1.4 billion and $4 billion, respectively, written by TransRe Group.
Loss and loss adjustment expenses within the segment were $2.9 billion in the quarter and $9.1 billion in the nine month period, of which $881 million and $2.4 billion, respectively, came from TransRe Group.
Losses incurred from significant catastrophes fell significantly in the nine month period, from $2.5 billion in 2022, which was driven by Hurricane Ian, to $552 million in 2023.
Additionally, reductions in estimated ultimate liabilities for losses occurring in prior accident years were $1.5 billion in the first nine months of 2023, compared with $1.4 billion in the first nine months of 2022. Overall, the loss ratio decreased 15.4 percentage points in the first nine months of 2023 compared to 2022, reports the firm.
All in all, the P&C reinsurance book delivered pre-tax underwriting earnings of almost $1.5 billion in Q3 2023 compared with just $23 million a year earlier. For 9M 2023, underwriting earnings hit more than $3 billion, up from $1.4 billion in 9M 2022.
The P&C reinsurance combined ratio strengthen considerably in both periods, to 74.1% in Q3 2023 compared with 99.4% a year earlier, and to 81.5% in 9M 2023, compared with 87.2% a year earlier.
Within the Berkshire life and health (L&H) reinsurance arm, premiums written increased slightly in the quarter to $1.33 billion, but fell slightly for 9M 2023 to $3.7 billion. It's the same for premiums earned, which rose slightly to $1.3 billion in Q3 2023, but fell to $3.7 billion in the nine month period.
Pre-tax underwriting earnings in L&H reinsurance improved from $18 million to $50 million in Q3 2023, and rose from $116 million to $234 million in 9M 2023.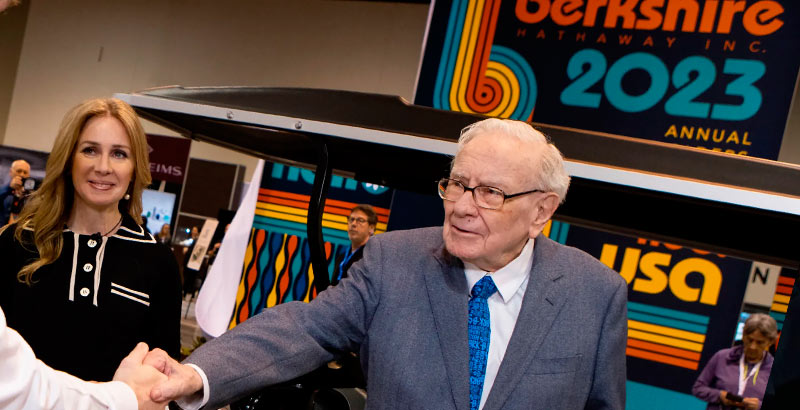 Investors closely watch Berkshire because of Buffett's reputation, and because results from the Omaha, Nebraska-based company's operating units often mirror broader economic trends.
Those units also include Berkshire's namesake energy company, several industrial companies, and familiar brands such as Dairy Queen, Duracell, Fruit of the Loom and See's Candies.
Buffett turns 93 on August 30. He is worth $117.5 billion and the world's sixth-richest person, Forbes magazine said.
Quarterly operating profit rose 7% to $10.04 billion, or about $6,938 per Class A share, from $9.42 billion a year earlier.
Operating results reflected recent purchases of Alleghany, whose businesses include various insurers and the toy company that makes Squishmallows, and the Pilot truck stop operator, which added $114 million of profit.
Net income totaled $35.91 billion, or $24,775 per Class A share, compared with a year-earlier $43.62 billion loss.
Year-earlier results reflected an accounting change for some insurance contracts.
Berkshire repurchased $1.4 billion of stock in the quarter, down from $4.4 billion from January to March.
It also sold $12.6 billion of stocks, while buying just $4.6 billion. Apple comprised about half of Berkshire's $353 billion equity portfolio.
Net results included $25.9 billion of largely unrealized gains from investments and derivatives, which accounting rules require Berkshire to report. This adds volatility to quarterly results, and Buffett urges investors to ignore the fluctuations.
Geico posted a $514 million pre-tax underwriting profit, its second straight profitable quarter after six quarters of losses, as higher average premiums, fewer accidents and less ad spending offset a decline in policies-in-force.
Overall profit from Berkshire Hathaway Energy, where Berkshire has a 92% stake, was little changed at $785 million. But the company said it faces a potential $1.02 billion of pre-tax losses.

by Nataly Kramer