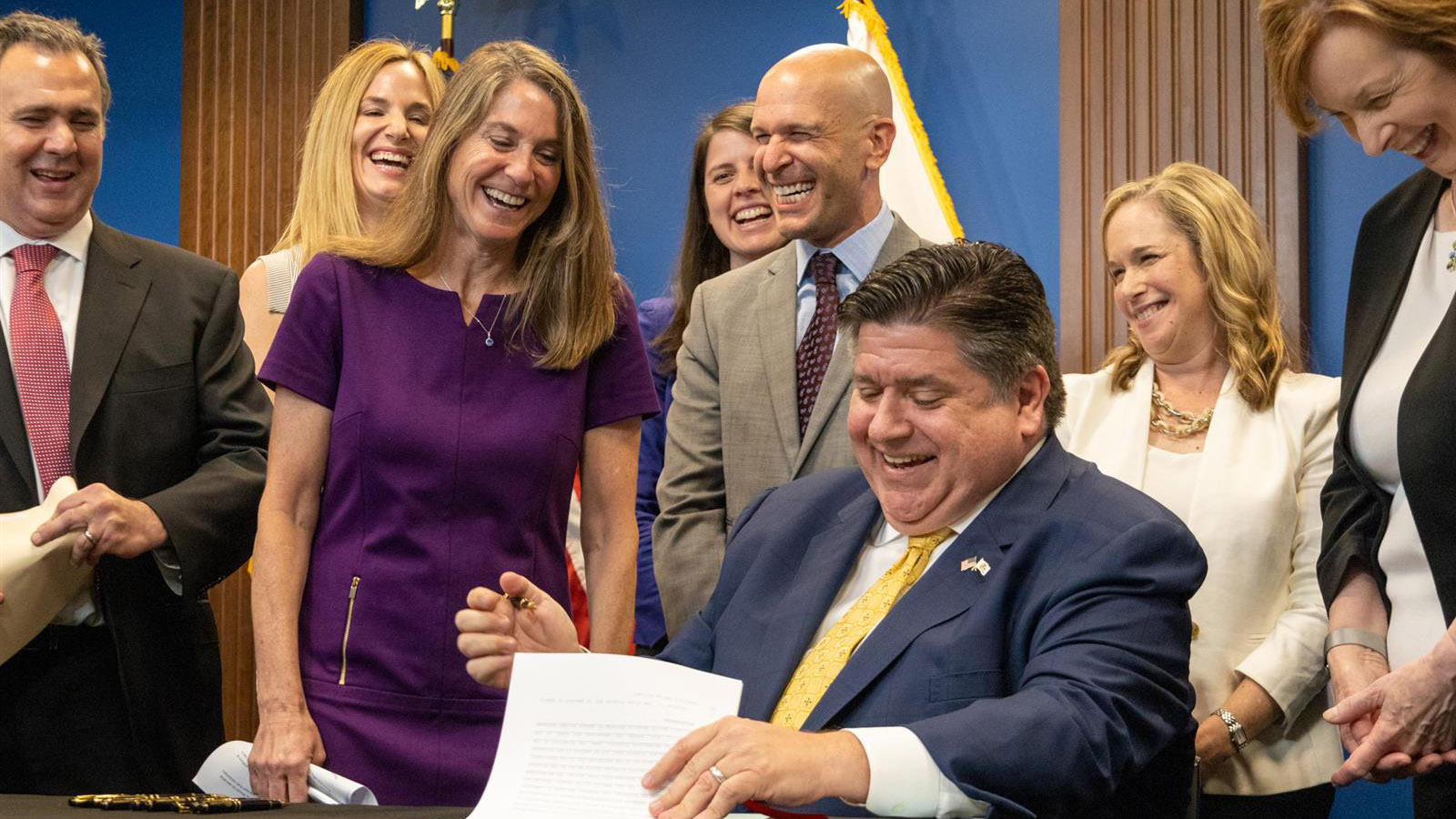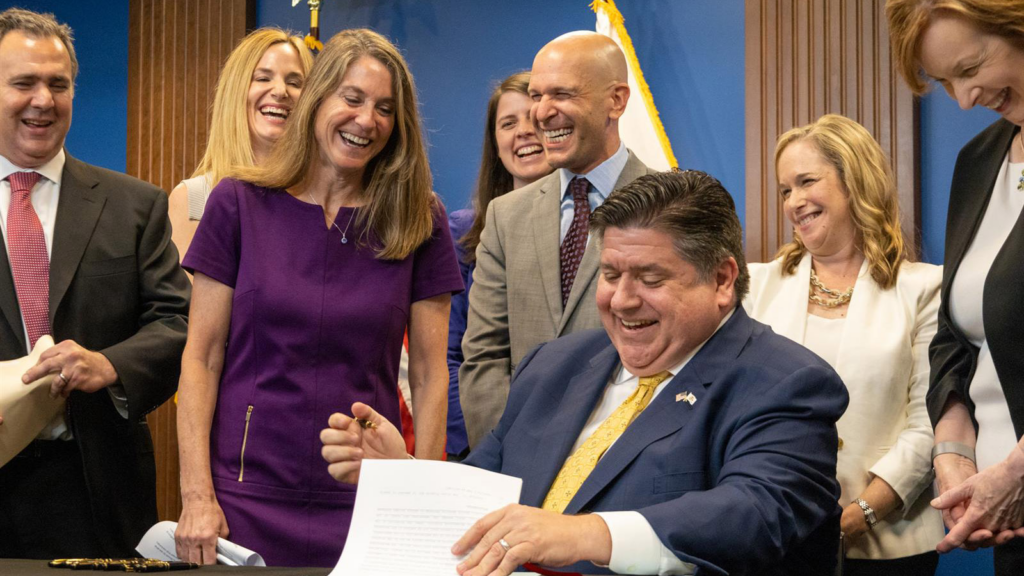 Two new bills signed into law by Governor JB Pritzker are fundamentally reshape the Illinois health insurance market. Among the stated goals of these new pieces of legislation designed to institute a state-run healthcare marketplace and to provide insurance rate review and oversight are greater insurance affordability and access for people in Illinois.
The bills aim to increase insurance affordability and access by overhauling the Illinois health insurance market through the creation of a state-run healthcare marketplace as well as through empowering the Illinois Department of Insurance with rate review and oversight authority.
More broadly, the laws mark a major change for the state of Illinois as it moves off of the federal health insurance marketplace created under the Affordable Care Act and enacts its own state-run marketplace, in line with about one-third of U.S. states.
House Bill 579
Under the Affordable Care Act, also known as the ACA or Obamacare, U.S. states have the option to set up their own state-specific insurance marketplace or pay a fee to get access for their citizens to use the federal health insurance exchange.
Operating our own healthcare marketplace gives us the dexterity to offer more enrollment windows, coordinate with nonprofit partners who help families navigate insurance choices, and protect Illinoisans from any future changes in federal policy that seek to undermine access to affordable healthcare—including access to reproductive healthcare

Governor JB Pritzker
Currently, Illinois is one of just a handful of states without a state-run exchange. House Bill 579 is designed to change that and add Illinois to the list of 17 other states plus the District of Columbia that have state-run health insurance marketplaces as of the 2022 plan year. The bill requires the Illinois Department of Insurance to set up a fully operational, state-run exchange by 2026.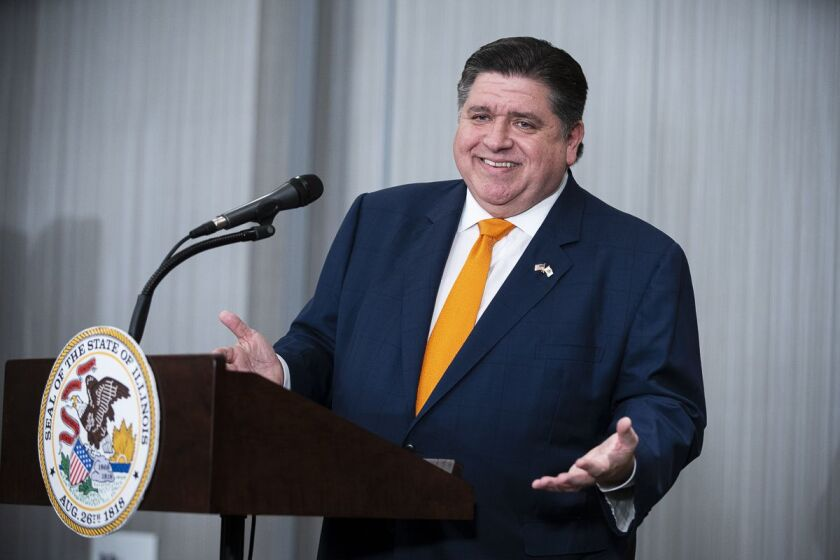 House Bill 2296
The other piece of legislation signed by Governor JB Pritzker deals with health insurance rate review and oversight. Under the Affordable Care Act, employers must offer 95% of its full-time employees, and their children up to age 26, affordable health insurance coverage.
The rate review bill signed into law today—HB2296—is a monumental piece of consumer protection legislation that substantially advances health care affordability.
Illinois joins 41 other states in protecting Illinois consumers and small businesses from unfair premium rate hikes.
HB 2296 creates important new compliance requirements for insurers, as those insurers will be required to justify their rates to the Illinois DOI, and the DOI will have substantial rate review and oversight authority.
For the first time, insurance companies will have to provide specific information about how they set their rates and the DOI will have the authority to approve, modify, or disapprove health premium rates that it determines to be unreasonable or inadequate in the individual and small group market.
It also increases transparency for consumers and small businesses by adding reporting requirements for insurance companies, and gives DOI the data it needs to explain to consumers and small businesses why people pay what they pay in a yearly report.
Rates could be rejected by the DOI for being either too high or too low. Rates that are unreasonably high are likely to be unaffordable to many seeking coverage. Rates that are set too low can put financial stress on insurance companies, which the state is also empowered to mitigate under HB 2296.
The Biden-Harris Administration is expected to propose a new regulation cracking down on short-term health insurance plans. The new short-term health plan policy is designed to "ensure this type of coverage does not undermine the Affordable Care Act" and other health insurance markets, according to the rule's description.
The Affordable Care Act is a comprehensive reform law, enacted in 2010, that increases health insurance coverage for the uninsured and implements reforms to the health insurance market. This includes many provisions that are consistent with AMA policy and holds the potential for a better health care system.
by Robert Sheen – Founder and President of Trusaic, Inc