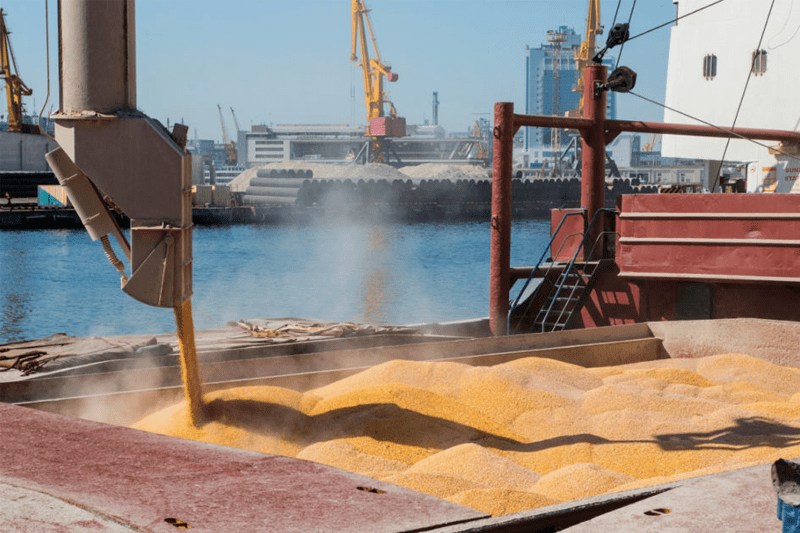 Ukraine's ports have been closed since Russia's invasion in February with marine insurers based in Lloyd's of London and the wider London commercial insurance market awaiting more assurances given the potential losses involved with every ship.
The Lloyd's of London is gearing up to provide coverage for shipments of grain coming out of war-torn Ukraine.
Lloyd's Chairman Bruce Carnegie-Brown told that preparations were underway among Lloyd's insurers and brokers after Russia and Ukraine agreed to allow the safe transport of grain and fertiliser through the Black Sea corridor.
The deal, which was signed last week with support from Turkey and the United Nations, aims to ease the threat of an international food crisis as the conflict in Ukraine drags on.

Lloyd's Chairman Bruce Carnegie-Brown
And now, it's emerged that the Lloyd's market will help to further facilitate the arrangement by providing coverage for ships transporting these goods, with Carnegie-Brown assuring that the necessary insurance products will be confirmed imminently.
Insurers will only be willing to cover ships sailing through a proposed corridor to get Ukrainian grain out if there are arrangements for international navy escorts and a clear strategy to deal with sea mines.
Following the agreement between Russia and Ukraine on the export of grain, we're working quite hard with market participants to make sure we can develop policies that can support it

Lloyd's Chairman Bruce Carnegie-Brown
Lloyd's are expecting to see the announcement from brokers and underwriters of some products that will support this in the next few days.
However, provision of insurance – as well as the overall export agreement – is still in danger of falling through due to Russia's continued aggression in Ukraine.
Already, key areas of the Black Sea shipping route are littered with Russia mines, and the Russian military has continued to bombard the port city of Odesa even after signing the grain deal.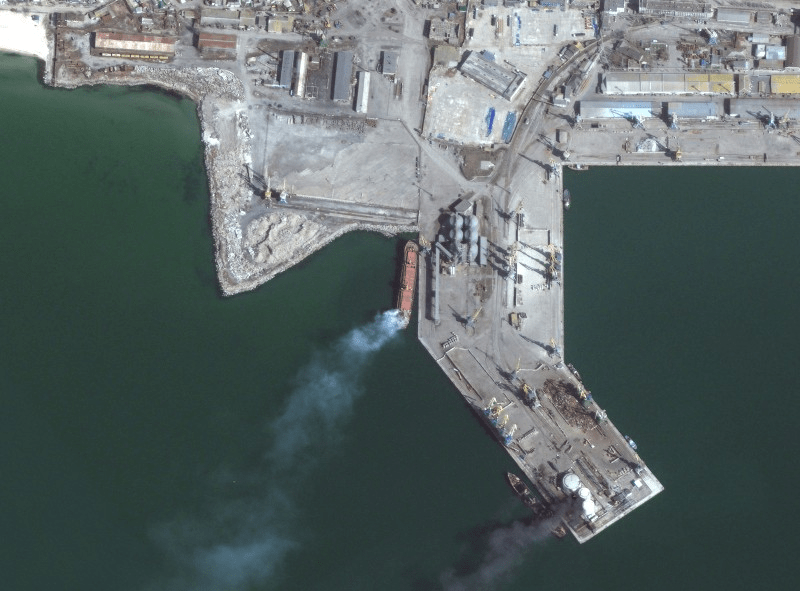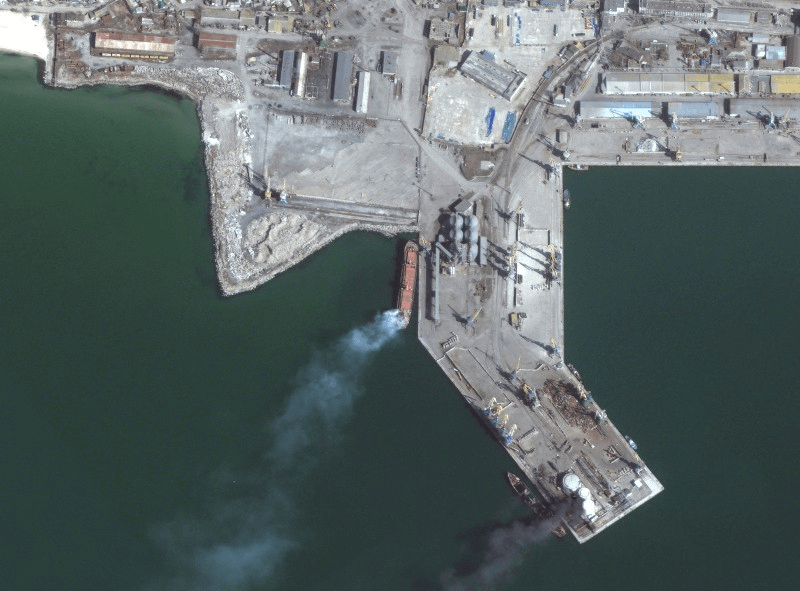 For now, there is clearly still appetite among insurers to underwrite ships navigating this route under the right conditions, but it remains to be seen exactly how much additional risk the Lloyd's market would be prepared to stomach.
It is crucial that the agreement holds. A number of mines have already been planted in the Black Sea – insurers can get their arms around that but they wouldn't be able to get their arms around serious breaches of the agreement.

Lloyd's Chairman Bruce Carnegie-Brown
Additional premiums charged to go into the broader Black Sea area have dropped, reflecting more confidence to provide insurance since February, industry sources said.
Premiums for ships operating in the Black Sea area are now many times higher than they were prior to the outbreak of war, with some estimates suggesting that premiums have risen from an average of 0.025% of the value of each vessel, to around 5%.
Lloyd's bosses have previously assured that all loss scenarios from the Russia-Ukraine conflict will be manageable for both the corporation and individual syndicates, despite the likelihood of signficant losses in some lines.
While the cumulative effects of Russia's invasion of Ukraine in certain classes of re/insurance will undoubtedly be significant, the specialist Lloyd's marketplace is confident that all loss scenarios will be manageable for both the corporation and individual syndicates.
At this time, management explained that for Lloyd's itself, business underwritten by the market in Ukraine, Russia, and Belarus currently represents less than 1% of its global footprint, suggesting more of an earnings event for the corporation.
Part of the reason for the marketplace's limited direct exposure in the region is down to its retrenchment following the annexation of Crimea in 2014.
Lloyd's has a tradition of reserving early and conservatively for complex losses of this nature, which demonstrates the expertise and confidence in our market for dealing with such major losses. So, we'll share a fuller picture with you in our Q2 results, but we do not believe there's any need for an early estimate.