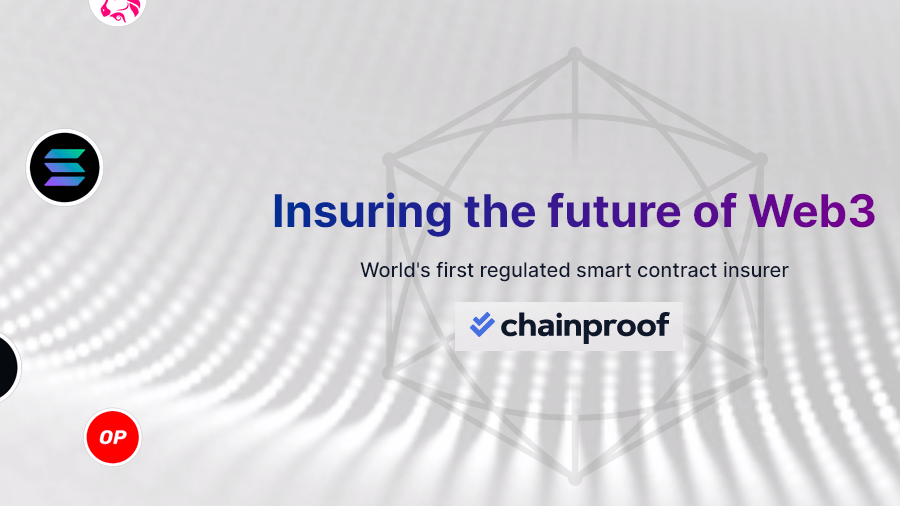 Chainproof, which plans to offer licensed, institutional-grade insurance coverage for open-source, non-custodial smart contracts, has announced its launch.
With reinsurance backing from Munich Re, Chainproof aims to bridge the worlds of traditional insurance and decentralized finance (DeFi).
The rapidly growing world of DeFi has over $70B of total value locked, a 6000% increase from two years ago. However, this growth comes with significant risk as hacks and exploits of smart contracts have occurred various times in the recent past.
Traditional insurers generally lack the historical data and technical expertise required to properly underwrite insurance related to smart contracts, which is the gap Chainproof hopes to fill.
As asset managers continue to seek credible solutions to protect the growing crypto portion of their portfolio, the lack of regulated insurance has kept DeFi from achieving mainstream adoption.
Chainproof represents the leading-edge of regulated insurance solutions for the groundbreaking world of Web3.
Quantstamp and Chainproof provide the specific risk assessment expertise which is needed to navigate the emerging DeFi insurance market. Institutional investors will be further enabled to succeed in the DeFi sector, if they are covered by regulated insurance, which Munich Re support through reinsurance.
by Peter Sonner