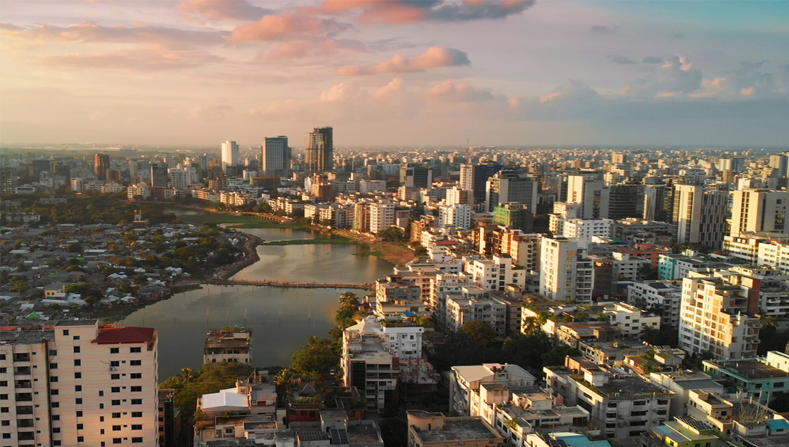 The insurance industry in Bangladesh is grappling with a major crisis as a shortage of US dollars has made it difficult for local insurers to make premium payments to foreign reinsurers.
According to The Business Standard, unpaid premiums worth over $50 million have been stuck for the past five months, raising deep concern among local insurance companies about the future of their businesses.
Fearing a worst-case scenario, insurers are warning that if they are unable to remit the premium eventually, the overseas reinsurers – who share and handle risks that are too large for local insurance firms – may decline to continue risk coverage, potentially cancelling existing contracts.
This would have far-reaching consequences, leaving the country's Key Point Installations (KPI), mega-projects, and numerous properties uninsured, resulting in losses for both insurers and policyholders alike.
Sadharan Bima Corporation (SBC), the lone state-owned non-life insurer and also a reinsurer, is limited in its capacity to reinsure properties worth only Tk400 crore.
As a result, local insurance companies are forced to seek reinsurance for KPIs, mega-projects, and factories worth more than Tk400 crore, from foreign companies. To keep the reinsurance in place, they must send premiums to overseas reinsurers on a regular basis.
Insurers could not remit any single dollar for over four months because of restrictions by the Bangladesh Bank. There will be a disaster if the situation doesn't improve soon.
A critical component of the insurance industry, reinsurance involves insurance companies transferring a portion of the risks they underwrite to other insurance companies in exchange for a premium. This helps spread out the risk and provides insurance companies with a safety net against large losses.
According to laws in Bangladesh, all private insurers must reinsure 50% of their business through the state-owned SBC and the remaining half can be placed in or outside Bangladesh. But not all companies have business with foreign reinsurers.
Out of 46 non-life insurance companies in Bangladesh, around a dozen reinsure their business with companies in the United Kingdom, Germany, Singapore, South Korea, Switzerland, Thailand and India.
The remaining companies reinsure through SBC, which later shares the risks with overseas companies.
According to market insiders, companies placed reinsurance abroad worth Tk1,500 crore (around $150 million) in 2022.
If the situation does not improve quickly, their business with foreign partners will be uncertain, she said.
If reputed insurers leave Bangladesh, the market will be captured by substandard reinsurers who do not feel any obligation to pay claims in case of accidents, said the Tysers' Bangladesh head.
Sheikh Kabir Hossain, president of Bangladesh Insurance Association, a forum of sponsors of non-life insurers, however, said he is not aware of the premium remitting issue.
The Bangladesh Bank said it has not imposed any restriction on remitting insurance premiums abroad. "It depends on the bank concerned. Banks might have other priorities," Mezbaul Haque, executive director and spokesperson of the central bank.
Bangladesh is grappling with a shortage of US dollars since the start of the Russia-Ukraine War in February 2022.
Prices of goods, including food, energy, fertiliser, and industrial inputs, have skyrocketed in the international market – leaving Bangladesh to struggle in paying for imports.
The country's foreign exchange reserves have dropped from $48 billion in August 2021 to $32 billion now, and the local currency, the taka, has depreciated by 20% in the last half year.