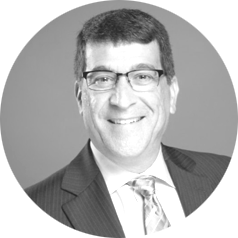 Don Desiderato – CEO and founder Mantissa Group
Don Desiderato is a former Fortune 100 Executive and Founder of Mantissa Group LLC, a strategy consulting firm serving the CIO executive and their extended leadership teams. He is a deeply experienced senior technology executive helping leaders with their technology strategic plans, as well as simultaneously focusing on leadership development and culture.
Don's previous experiences at multiple large organizations has resulted in a philosophy of driving business results through the creation of highly integrated business and people strategies at multiple levels in the organization. Among his technical accomplishments include leading a largest of its kind Life Insurance technology transformation program delivering both financial and technical results, and fully implementing a full scale Annuities Modernization program. He has also built numerous business driven multi-year technology roadmaps and has become known for depth and breadth of details in his CIO 100-day report, used not only for new leaders, but also leaders who have a new mandate. Finally, Don has served as an Executive Coach inside and out of his industry, while implementing a philosophy of building Exceptional Leaders, Extended Leadership Teams, and Formalized Succession plans.
Mr. Desiderato is a seasoned leader with broad executive experiences in industries including life insurance, annuities, retirement services, and international insurance.