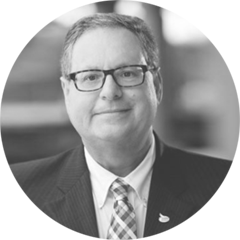 Mark Friedlander – Director of corporate communications at Insurance Information Institute
I am an accomplished corporate communications and public relations leader, practitioner, valued business partner and dynamic storyteller that orchestrates impactful strategies and award-winning tactics. I have enabled Fortune 500 organizations to sustain profitable topline growth, achieve business goals and enhance their brand and reputation with all internal and external stakeholders.
Mark Friedlander spearhead the Triple-I's media relations and member outreach in Florida, as well as handle media relations with national and regional outlets across the U.S.. I also serve as an insurance industry spokesperson for broadcast, digital and print outlets. Additionally, I lead the Triple-I's weekly all-industry member media briefings and numerous corporate initiatives. I also head the company's Atlantic hurricane season communications program.

2021/2022 earned media highlights include: The Washington Post, The New York Times, Bloomberg, CNN, Fox Weather, Associated Press, Reuters, National Public Radio, NBC News, ABC News, CNBC, Newsy, Orlando Sentinel, South Florida Sun-Sentinel, Miami Herald, Tampa Bay Times, Palm Beach Post, USA Today Florida Network, Dallas Morning News, WRC, WSOC, WINK News, News6 South Florida, WPLG, WPEC, News4Jax, WJCT, WLRN, WIOD, Action News Jax, Suncoast News Network, Spectrum News 13, Bay News 9, WESH, WKMG, WPBF, WPTV, WHTR, WFLA, WFAA and WWSB.