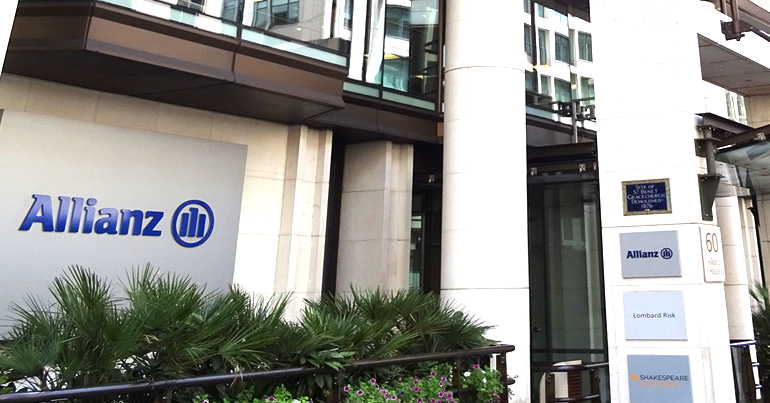 Allianz Global Corporate & Specialty (AGCS) has established a dedicated in-house organization for Environmental, Social & Governance (ESG) activities including several high-level leadership roles and appointments.
AGCS will work together with its customers on solutions and products to mitigate risks and maximize opportunities from the transition to a net zero economy.
Gabrielle Durisch will join AGCS from Zurich Insurance Group in April 2023 as the new Global Head of ESG & Sustainability Solutions. In this role she will help evolve AGCS's ESG & Sustainability strategy and work with all AGCS lines of business to drive the development of new insurance solutions including market opportunities in renewable energy, low-carbon technology, or sustainable construction and transport.
Ralf Heintges was appointed Global Head of ESG & Sustainability Governance in September 2022 and oversees the decarbonization of AGCS's own insurance portfolio over the coming decades in line with Allianz Group's membership in the UN-convened Net Zero Insurance Alliance (NZIA).
Managing ESG topics in underwriting, Durisch and Heintges both report to AGCS Chief Underwriting Officer Specialty Dr Renate Strasser who assumes responsibility for all underwriting related ESG activities of AGCS.
As AGCS's Head of ESG Operations since July 2022, Katja Oristanio ensures that AGCS will effectively contribute to the ambitious Allianz Group targets for net zero operations by 2030 in its own business.
Tackling climate change and other ESG factors increasingly drive the agenda, both in business and society. Led by Gabrielle, Ralf and Katja AGCS will drive engagement for sustainability topics across all our underwriting lines, Allianz Risk Consulting and core business functions.
The transition to a net zero economy can only be achieved in partnership and AGCS committed to do our part, together with our customers and supporting the climate partnerships of Allianz Group.
by Yana Keller