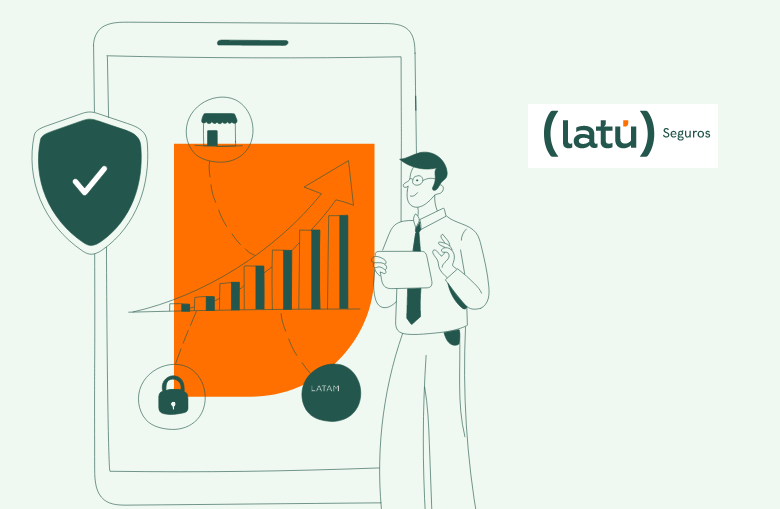 Latú Seguros, an insurtech based in Brazil, has closed a $6.7M pre-seed round led by CRV and monashees. Other participants in the round were ONEVC, Latitud, SVAngel, founders of Rappi, Addi, Tul, and more.
The startup offers business insurance with which clients can receive coverage of up to $10M against lawsuits, cyber-attacks, property damage, compliance breaches, and more in a couple of minutes.
Latú is short for Latin American Tech Underwriters, and the startup's founder Paola Neira is part of the Rappi Mafia. She worked for the company as a Director of Product Management, leading the technology team that worked on Rappi's logistics algorithms.
We are investing the initial resources in continuing to grow the engineering and cybersecurity team, finish developing our product, there is a nice opportunity to do risk understanding in a different way than Excel and PDF documents, understanding not only the company we are insuring but their entire network. We see this as an opportunity for companies to grow.

Founder of Latú Seguros Paola Neira
Latú, short for Latin American Tech Underwriters, will provide a variety of coverages for small and medium-sized businesses such as liability, property, cyber, E&O, and D&O. The startup is currently focused on companies operating in Brazil and it will distribute insurance in partnership with different insurance companies.
We have an incredible opportunity to replace archaic policies and paper-and-pencil models with a combination of technological innovation, industry expertise and local knowledge. We believe this is the only way to manage risks in a globalized, hyper-connected and fast-paced world.

Founder of Latú Seguros Paola Neira
Magic happens when technology is combined with the concept of a protection and security collective, which ultimately is the essence of insurance.
Making insurance easy for you to focus on what really matters for your business.
Only a digitally native company can provide coverage that addresses current and future cyber risks caused by increasingly organized and fast-paced hackers. We offer frictionless monitoring built into your systems, so your developers can focus on the business. Dynamic insurance for dynamic risks.
70% of companies in Brazil have suffered at least one hacker attack in the last 12 months. Successful cyber-attacks cost on average US$ 1 million Brazil is the 2nd biggest target of cyberattacks in the world, second only to the United States.
In Latú understand the risks you can fase when growing a company. Did you know that:
18% of companies with less than 4 years fail due to legal challenges
More than 50% of SMEs suffered a cyber-attack cyberattack in 2021
Companies in Brazil payed a total of US $6.4 Billion Dolars for labor lawsuits in 2021
More than 18,000 employees have filed a lawsuit against Brazilian companies in 2022 due to overtime labor.
We know that in this path, many risky decisions must be taken to keep advancing towards success, and we encourage you to take them.
The good news is that many of these risks can be covered, helping your company to mitigate losses in case something unfortunate happens.
by Peter Sonner