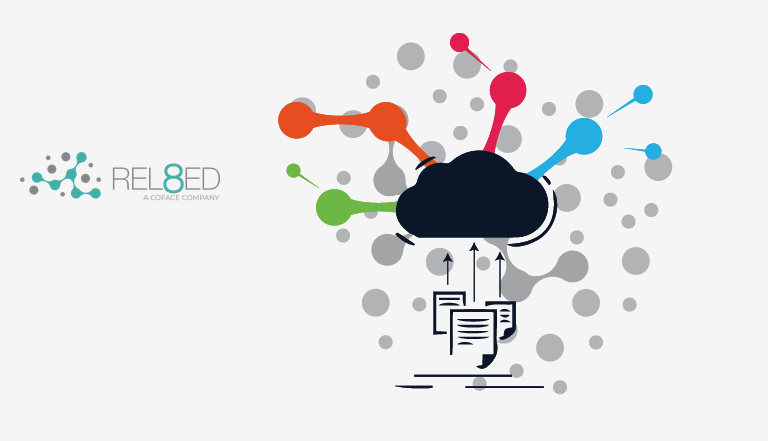 Global credit insurer Coface is acquiring Rel8ed Analytics. Rel8ed is a Canadian company offering predictive analytics, public data, and big data analysis on corporations, business owners, and their market activities.
In 2019, Coface established a data lab in Paris to exploit data science technologies in order to optimize its products, its risk assessments, and develop new services (see How Big Data & AI Technology Helps InsurTech?). The acquisition brings new, rich data sets and analytics capabilities, which will benefit Coface trade credit insurance as well as the company's business information customers and teams.
Over the last year, as we partnered with Rel8ed, it has demonstrated a truly distinct set of capabilities to Coface and our clients, in the North America market, where deep insights into mid-market and small businesses are difficult to acquire

Oscar Villalonga, CEO for Coface North America
Rel8ed launched in 2016 in Canada's Golden Horseshoe as a portfolio company of Innovate Niagara, St. Catharines' Regional Innovation Centre. Rel8ed were fortunate to receive early support from a number of public and private partners, including Brock University, Toronto Board of Trade, the Ontario Centre of Excellence, and St. Catharines and Niagara Region Economic Development.
Businesses don't simply need access to broad data sources, they need predictive analytics and actionable insights to support their business decisions

Thibault Surer, director of strategy and business development at Coface
For first few years, Rel8ed grew in St. Catharines, providing Big Data solutions and predictive analytics for organizations of all sizes across the public, private, not-for-profit and academic sectors (see about Big Data in Insurance).
In 2018, Rel8ed became a bi-national company working closely with LaunchNY, Invest Buffalo Niagara, World Trade Center Buffalo Niagara and major universities in Buffalo and Rochester, New York, to grow the company exponentially leading up to today's announcement.
Coface presents a compelling opportunity for our growth: a large global footprint; a business information practice poised for breakout growth; and demonstrated major investment in innovation over the past several years.
Coface also understands the balance – and sometimes limitations – of the AI machine. As a company with a huge insurance segment, their need for human-approved risk underwriting means they use both data intelligence and human intelligence in nearly all assessments.
We need a culture that allows us both to take advantage of these new tools and to identify how much we can rely on them when the environment is changing rapidly. In this sense, nothing in an uncertain future can replace the expertise, collaboration, trust, and agility of corporate culture.

Coface's CEO Xavier Durand
Coface's vision and strategy align closely with our Rel8ed approach and philosophy. Fueled by their global resources and opportunities, we know we will be unlocking something bigger and better by making our teams one.
"As a subsidiary of Coface, we'll bring our entrepreneurial approach and versatility into an established global group of risk management and business intelligence companies, expanding the worldwide reach of Rel8ed data and innovations".
For Coface, Rel8ed provides a global, publicly-sourced, commercial database and unique analytics for lead generation and risk management. This acquisition will support the company's continued growth and innovation in more than 100 countries.
The great news for Rel8ed clients: company will continue to provide the same hands-on, customized service.
This means even more powerful global data, radical acceleration of our AI tools and a growing team of humans charged with discovering the curious stories our data provides.
The Rel8ed Advanced Business Database and platforms such as Diligence Investigate, Diligence Leads and the Robot Training Academy, will expand globally with this new opportunity.