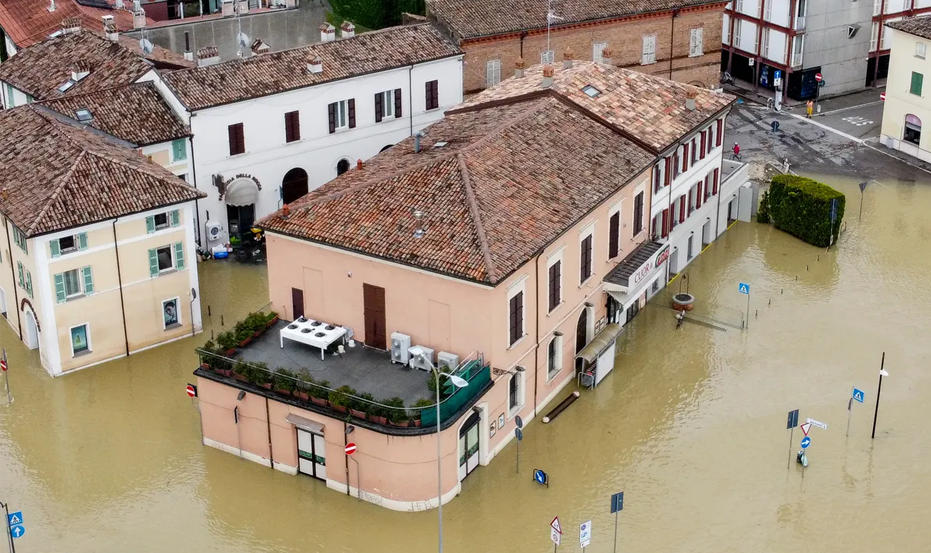 Verisk, a data analytics provider, has revealed in a recent report that only a small percentage of damage to insured assets caused by the May floods in Italy will be covered. This is due to the majority of risks in the Italian insurance market not including coverage for floods.
The major flood events in Italy were triggered by two instances of excessive rainfall, occurring from May 1-3 and 16-17.
These floods mainly affected the northeast region of Italy, particularly the Emilia-Romagna region.
Catastrophic floods in Italy to cost millions euros for re/insurance sector. Local authorities are foreseeing economic losses in the billions of euros related to floods in Italy due to the massive disaster, while the insurance industry is expected to bear a smaller portion of the overall cost due to an existing protection gap for flood coverage, as stated by Aon.
Even a month later, the affected areas are still grappling with cleanup and recovery efforts. Verisk's Flood Model for Italy indicates that nearly 20 out of approximately 70 river gauges observed in the region recorded water levels at a 100-year return period or higher.
The peak river flows, which reached historic levels, spanned across a wide area of Emilia-Romagna, impacting provinces such as Bologna, Forlì-Cesena, Modena, Parma, Piacenza, Ravenna, Reggio Emilia, and Rimini.
Furthermore, the floods caused over 400 landslides, including approximately 100 in Forli Cesena, 90 in Ravenna, 40 in Bologna, 25 in Modena, 15 in Reggio Emilia, and more than ten in Rimini.
Analysts note that the Emilia-Romagna region is one of the most flood-prone areas in Italy. However, Verisk's report reveals that the majority of risks in the Italian insurance market do not provide coverage for floods.
For commercial and industrial lines of business, Verisk data indicates that approximately 45% of risks are covered for flooding.
The market for residential flood insurance in Italy is sparse, and as in many regions, there is a major gap in protection for these risks as they are not typically covered by standard policies,.
Due to the low adoption of flood insurance, it is likely that only a small percentage of the extensive residential damage caused by this event will be covered by the insurance market in relation to the overall insurable loss.
Croatia, Bosnia and Herzegovina, Austria, and the Czech Republic have also experienced flooding, resulting in submerged buildings, power outages, and minor material damage.
About 5,000 people were evacuated from their homes and at least five were killed after torrential downpours hit the northern Italian region of Emilia-Romagna, prompting catastrophic flooding across at least three dozen towns.
Responders are searching for people still trapped by floodwaters, with news footage showing residents getting airlifted out of flooded buildings and rescue teams transporting people in dinghies through submerged streets.
Italian Civil Protection Minister Nello Musemeci said that some areas received an average of 200 millimeters (7.9 inches) of rain in only 36 hours, while other areas recorded 500 millimeters (19.7 inches) during that time.
Given the extensive scale of the disaster, local authorities are already anticipating economic losses in the billions of EUR. As a significant protection gap for flood coverage remains in place, impact on the insurance industry was expected to be a smaller percentage of the total cost.